There is something for everyone in our wonderful city, sports, parties, festival, concerts and more. We've compiled a list of the best free and paid events you can look forward to in the UAE this weekend.
Laughter factory
When: Thursday, 18th October. From 7:30 pm.
Where: Media One Hotel, Dubai Media City
About: Dubai's homegrown comedy club, The Laughter Factory is bringing two spectacular comics from the UK's comedy scene: Paul Tomkinson, Mick Ferry and Germany's Christian Schulte-Loh for a night of knee-slapping comedy and uncontrollable laughter. Tickets cost Dhs150. Bring five friends and you enter for free.
Sanam live
When: Thursday, 18th October. From 7:30 pm
Where: Za'abeel Park
About: With more than 870 million views and 4.5 million+ followers, Sanam is among the fastest growing YouTube channels in India, with a global fanbase. The YouTube sensations are set to entertain Dubai with a musical journey of evergreen classic Hindi tunes reprised with new melodies. For tickets, click here.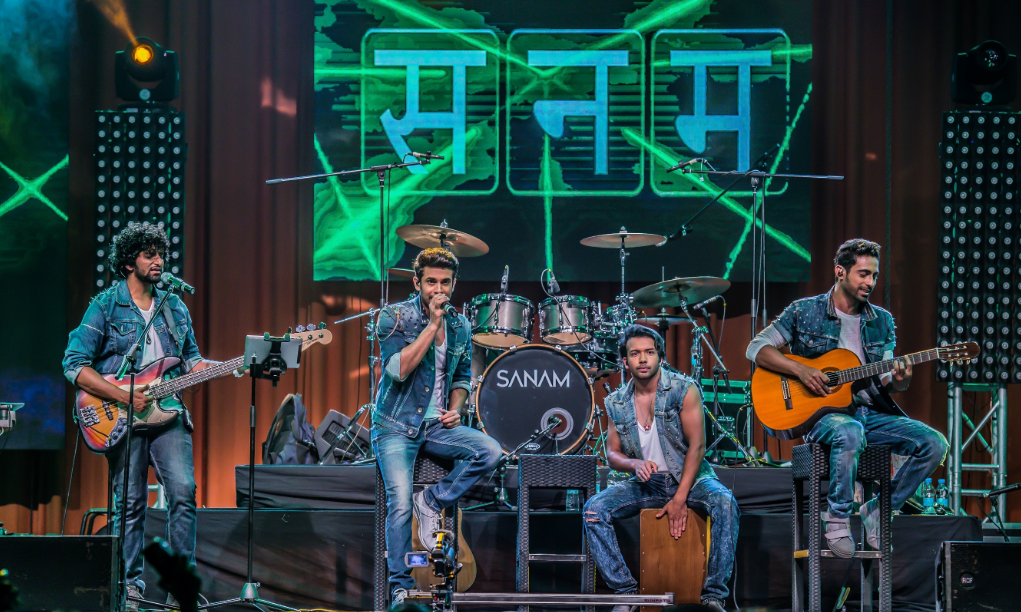 Lil Jon live
When: Thursday, 18th October
Where: Base Dubai
About: Party goers are in for an unforgettable night of hip-hop party with Lil Jon. The 47-year old rap star has a string of club-bangers with A-listers, including Usher's 'Yeah,' LMFAO' 'Shots', Pitbull's 'Krazy' and DJ Snake's 'Turn Down For What'. Ladies enter for free and men enter for Dhs100. Reservations recommended.
Art Department live
When: Thursday, 18th October. From 9 pm
Where: Soho Garden
About: Canadian artist Art Department returns to clubbing hotspot Soho Garden with support from resident DJs Jixo + Danz and Jean B getting partygoers ready for the gig. Entry is free and the party runs from 9pm to 3am.
Aurora Halal and A Guy Called Gerald live
When: Thursday, 18th October. From 10 pm
Where: Mutek Nocturne 1
About: Two official Mutek events are happening this week. Starting with a live set from A Guy Called Gerald (UK), followed by Aurora Halal and Guillaume & the Coutu Dumonts. Timings 10 pm-3 am. Tickets start from Dhs100.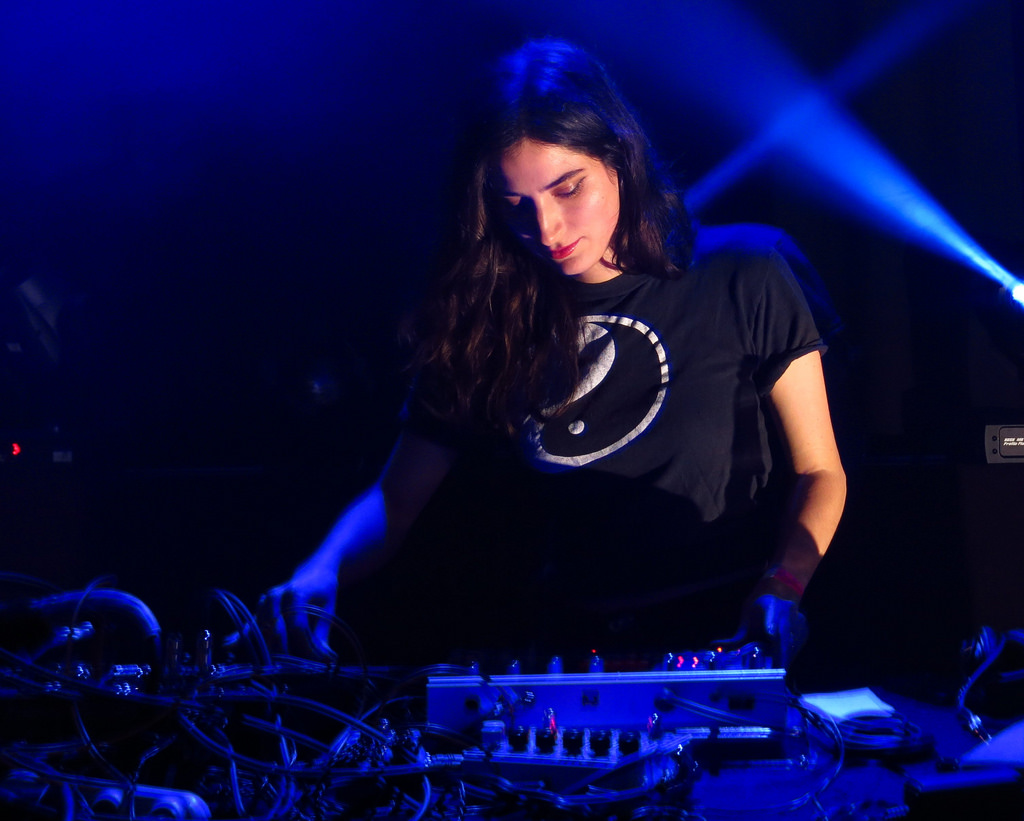 Afghanistan Premier League
When: Thursday, 18th-Sunday, 21st October. From 8 pm.
Where: Sharjah Cricket Stadium
About: With the tournament going down the wire to the semi-finals, the pressure is for real. Cricket fans can head to the iconic Sharjah Cricket Stadium for a weekend of high energy cricketing action from Aghanistan's emerging talent and a galaxy of international stars, including Chris Gayle, Shahid Afridi, Brendon McCullum and Kevin O'Brien. For tickets, click here.
Dubai International Triathlon
When: Friday, 19th October. 7 am.
Where: Mamzar
About: Mamzar's beachfront will be hosting a packed morning of triathlon this Friday, including swimming, biking and running. The event is open to people of all ages and abilities. Participants will swim through the cold waters of Mamzar beach, ride on designated closed roads and sprint their way to complete the race. The race varies between age categories, costing between Dhs250 to Dhs330. To register, click here.
AME Live & Artbat
When: Friday, 19th October
Where: Blue Marlin Ibiza UAE
About: DJs Ame and Artbat will bring their deep house music live to Ghantoot's party destination Blue Marlin Ibiza UAE for a day-to-night party by the shores all the way from 1 pm-11 pm. Free entry and safety car booking service available with 48-hours prior notice.
Basement Jaxx live
When: Friday, 19th October
Where: Zero Gravity, Skydive Dubai
About: British electronic duo Basement Jaxx are set to keep party people busy with their '90s electro music this Friday. Free entry before 9 pm. Dhs 100 entry for the lads after 9 pm.
Cielo season opening party
When: Thursday, 18th October.
Where: Dubai Creek Golf and Yacht Club
About: Back for a new season of parties, Cielo Sky Lounge is hosting a season launch party headlined by the homegrown DJ duo Hollaphonic with support from DJ Jimz. Partygoers can either dance through the night at open-air lounge or relax by the bar and enjoy their selection of cocktails. Plus, their tower of Tapas is highly recommended.
Expo 2020 countdown
When: Saturday, 20th October. From 5 pm.
Where: Burj Park, Downtown Dubai
About: Countdown towards Expo 2020 will begin with a public celebration this Saturday. Visitors at the Burj Park will be welcomed with an illuminating 'Bridge of Moments' entrance, followed by a journey across five zones representing the theme 'Connecting Minds, Creating the Future.' The celebration will also host live musical performances, gastronomical vendors and a registration zone for the House of Volunteers. The best part, there will be a specially choreographed show of The Dubai Fountain and a display on Burj Khalifa's iconic façade to mark the milestone!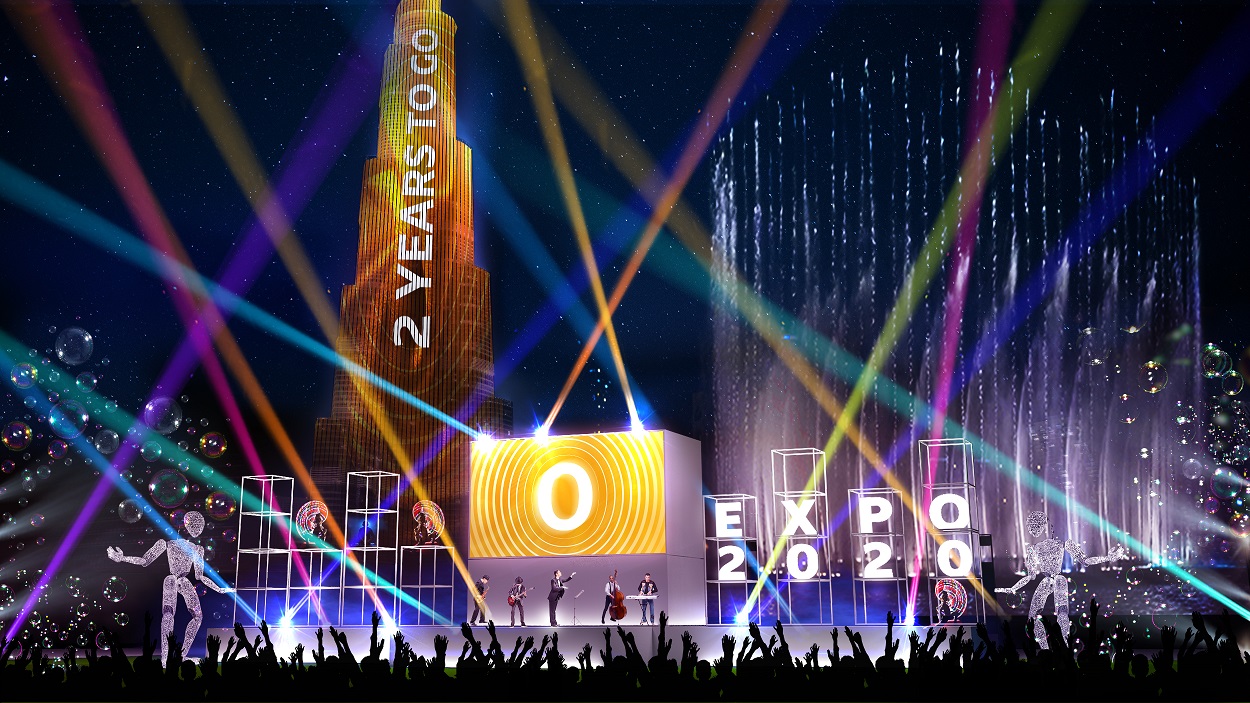 Oktoberfest
When: Ongoing till 31st October. From 9 am-3 am.
Where: Balcony Bar, Shangri-La Hotel
About: Germany's famous hops festival is nearing an end, but the celebrations don't stop! Shangri-La's Balcony Bar is celebrating the hops festival till the end of this month, with deals on beverages and are serving classic Bavarian dishes. Event goers can expect a variety of German hops, alongside culinary favourites pretzels, roast chicken and weisswursts.