In a quick response. rescue operations from Dubai Police helped evacuate 11 people from a yacht after it sunk a few metres off the coast of Jumeirah Beach Residence (JBR).

Dubai Police rescues 11 tourists
On Thursday afternoon, a group of tourists were about to begin a day trip on a yacht. However, a water leakage issue meant the vessel gradually started sinking. Dubai Police arrived at the scene and helped remove the tourists, identified as a mix of French, British and Russian nationals.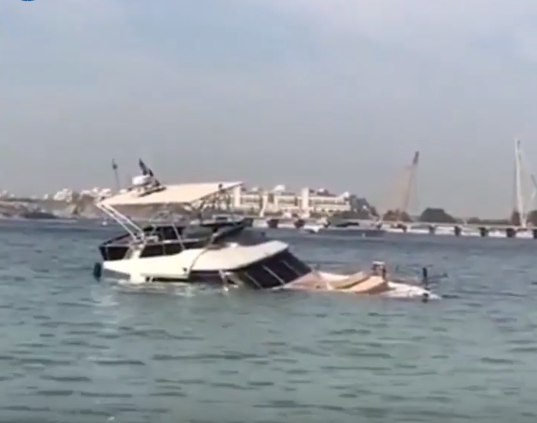 Photograph credit: YouTube
No casualties reported by Dubai Police
With help from Dubai Police, the tourists were safely evacuated from the sinking yacht. The video shows a Dubai Police rescue boat with the tourists on board while the yacht sunk into The Beach, JBR. Thanks to the police's immediate response, there were no casualties or injuries reported.

Sunken yacht recovered
Over the weekend, the yacht rental company secured the vessel through an inflatable boom. The yacht was then lifted and towed by another boat. This incident isn't the first of its kind in the city, however. There have been previous cases of ships sinking in the seas and some of them catching fire.