For those who've left it to the last minute and are still unsure of what to gift this Christmas season, we've rounded up a list of epic presents you can find in the UAE.
Barbam's Beard Elixir
Cost: Dhs 109+
Available at: Barbams.com
About: We all have that one friend who adores his beard more than life itself. If you know someone like that, here's one present they'd cherish for a long time. Barbam's Beard Elixir boasts ingredients perfect for a lad to maintain his beard in top condition. It may be past 'Movember, but men with beards never bore of pampering their prized facial hair.
Click here to make an order.
Zip line
Cost: Dhs 650-1,200
Available at: XLine Dubai Marina
About: Here's one for the thrill-seekers among your pals. The UAE's homegrown adventure-sports brand, XDubai is letting adrenaline junkies soar like a bird for an entire kilometre overlooking some of Dubai's stunning landmarks including the JBR skyline. Those who've taken the ride in the last three months can avail a discounted Dhs 350 offer available until 30th December, using the code 'BOGOF'.
Make your bookings here.
Photograph credit: XDubai
Shawarma blanket
Cost: Dhs 88
Available on: Amazon.ae
About: If you're anything like us, you definitely munch on a shawarma pretty much daily. For shawarma lovers, there's a perfect addition for any living room couch….curl up and wrap yourself in a blanket inspired by the iconic roll! It's possibly the most perfect gift for the colder months!
Next-day deliveries are available. Get them here.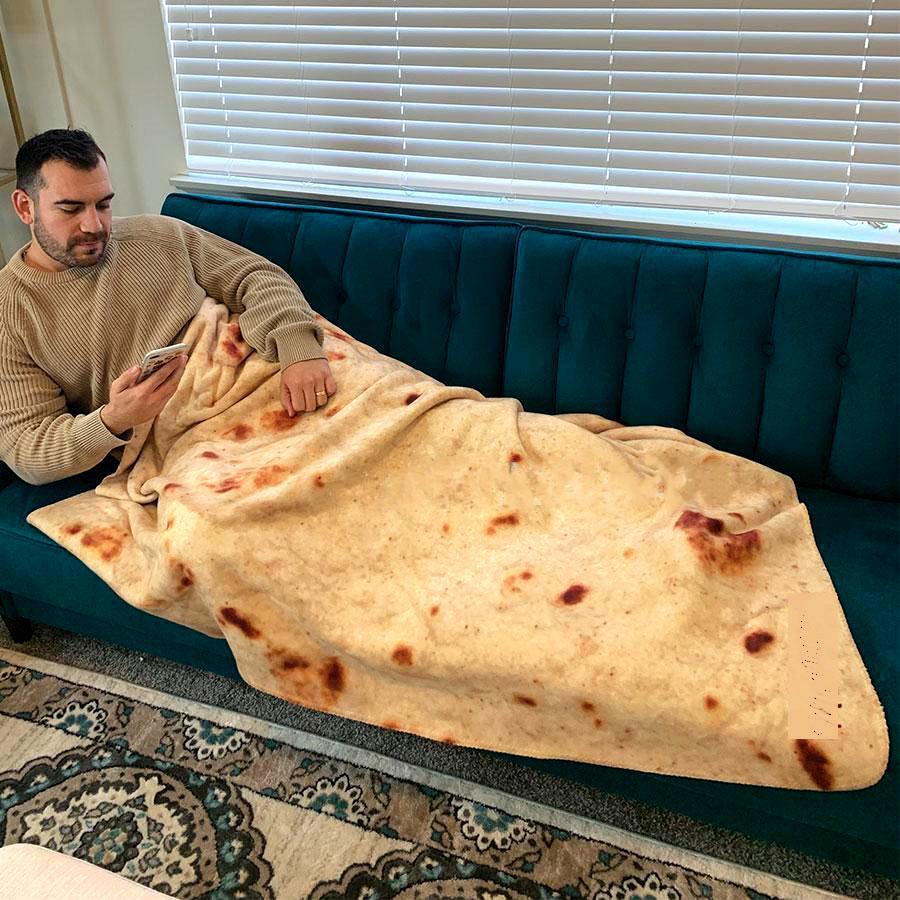 Photograph credit: InpireExpress
Thug Life shades
Cost: Dhs 23.90
Available on: Amazon.ae
About: Let us tell you, this is more than just a pair of shades. You'd probably want to buy this for a friend with a great sense of humour, especially when it comes to making comebacks, or those with a "deal with it" attitude.
Click here to purchase them.
Via Giphy
Pun-intended mugs
Cost: Dhs 15-45
Available at: Countrywide print shops
About: There's nothing quite like a custom-made gift. Add a pun-intended mug to your shopping list for a gift that your best pal can relate to while enjoying their morning coffee. Or for those who aren't partial to a hot drink, go for a customized t-shirt instead.
Photograph credit: TeeShirtPalace