Just like any other day, it was business as usual for a shop in Deira until an ordinary person attempted a theft and his escape went as far as to a place that's gonna leave you amused!
Robber ended up in a sewage hole
For reals! The robber, identified as a 24-years old Pakistani national according to Gulf News, showed up to the shop wearing a black mask and stole chequebooks (but why?!) and as he was spotted by a security guard, it seems he was left with no choice but to exit through a window. Big-ups to him for having the guts to jump from the window, but the jump landed him into an open sewage hole.
Sewage didn't stop his attempted theft yet
Surprisingly, the thief had a team to pull him out of the hole and to counter-attack the guard and an office employee. Also, the office employee was shocked to see the thief was an ex-employee of the company, who worked as a driver when his mask fell off as he landed into the hole. They assaulted both the guard and the staff employee until Dubai Police were contacted.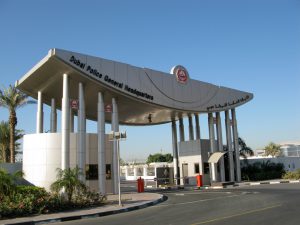 Damages caused were worth Dhs 4,000
Dubai Police caught hold of the thief and has arrested him. The Public Prosecution is charging the 24-year old for assaulting a policeman and have accused him of the damages, totalling up to Dhs 4,000 and for beating up the security guard and the staff employee. Charges will be announced after a ruling by the end of this month.