Every park opening in Dubai has bought a unique encounter, and Air Maniax is making waves in our illustrious city with a whole new adventurous experience.

Latest adventure spot in Dubai
Describing itself as "the first ever indoor inflatable park on a large scale," Airmaniax screams for adrenaline and thrill across its course, spanning a massive 23,000 square feet. The best part, most of the adventure park is inflatable and has got a great deal of obstacle courses! From what we hear, there's a lot of high octane action going on at the park.

Photograph credit: Air Maniax
High-energy obstacles and adventurous experiences
Apart from jumping around on the inflatables, the park has a series of thrill-seeking rides. First off, the ZipZag is a topsy-turvy flight, with guests being spun around bends, while the tech-savvy Laser-Frenzy arena comprises of lasers, mirrors, haze effects and unique themes. Attractions such as Warrior Assault and Flycam are sure to keep everyone pumped up, with the use of cool new RFID wristbands, which allow guests to collect points and share their experiences on social media.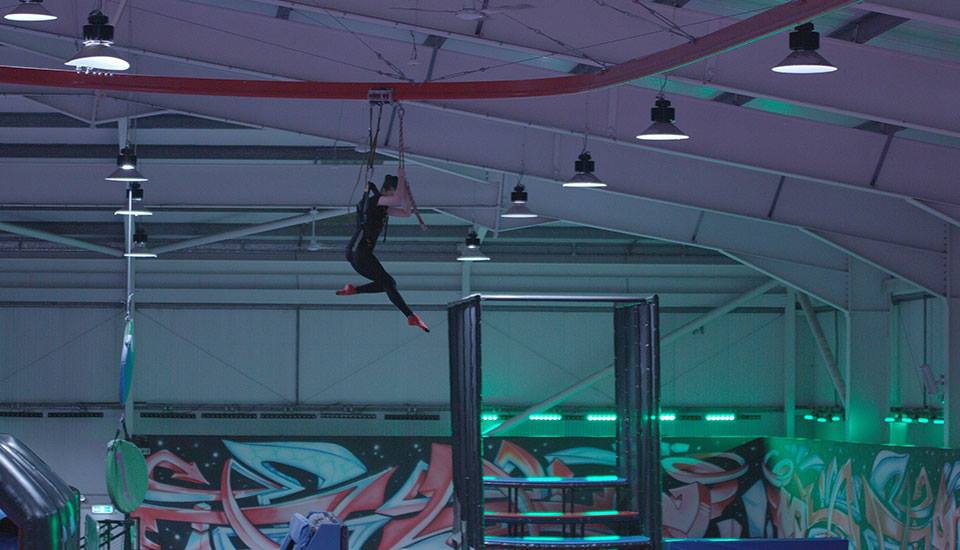 Photograph credit: Air Maniax
Range of packages at Airmaniax
Nestled in the suburbs of Al Quoz, the fully air-conditioned adventure spot has got hour-based packages priced between Dhs 80-250. Starting with General Access Pass, guests can access the inflatable park and Warrior Assault Interactive, costing Dhs 80 for an hour and Dhs 120 for two hours. Whereas, the Premium Access Pass includes additional access to one ride on ZipZag and one game of Laser Frenzy. Packages are available for families and young ones too, priced between Dhs50-250.

Photograph credit: Air Maniax