After landing in Dubai International Airport yesterday, passengers arriving from Beirut received a very warm welcome.
As they made their way into the arrival terminal, passengers were given flowers and a message of support.
163 people were handed white roses Terminal 3 on an Emirates flight, together with a message which quoted Sheikh Zayed, the Founding Father. The message said:
"Rebuilding Lebanon is like rebuilding the UAE"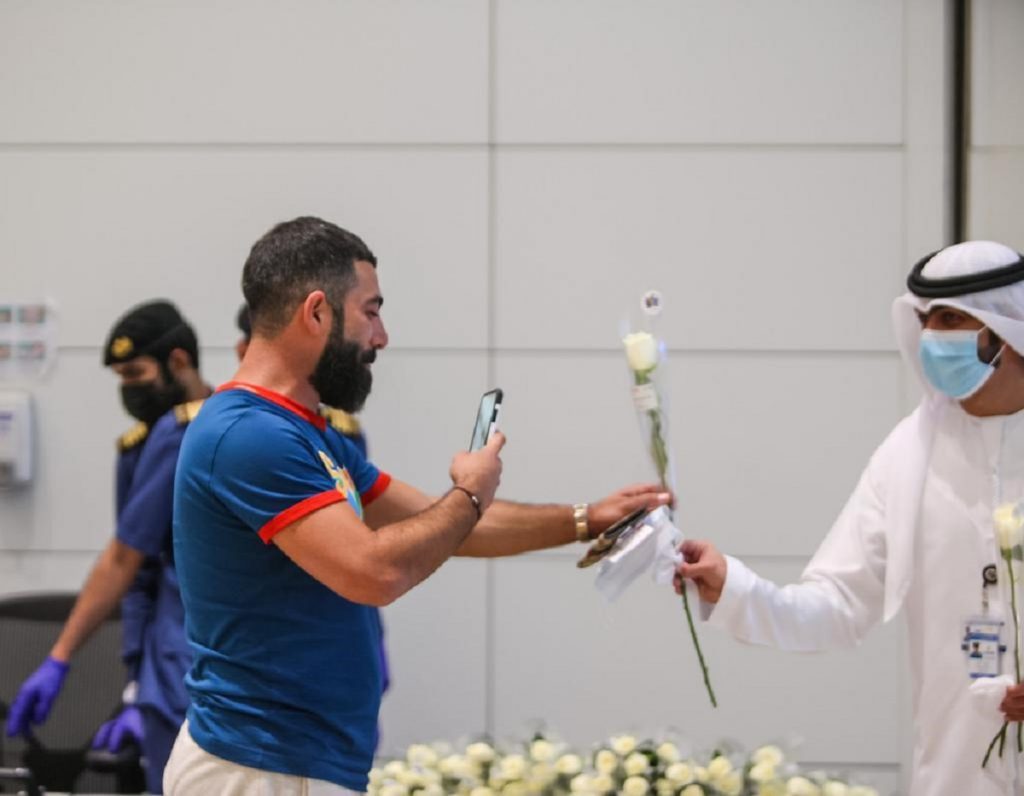 A Message Of Support
The gesture was made possible by the passenger operations team from Dubai Customs and it was all in order to support for the Lebanese people who have just been through a really difficult time.
Last week, two huge blasts at the Beirut port killed at least 158 people and injured over 6000.
Already having to deal with repercussions of the COVID-19 pandemic, citizens of the country have also been carrying out anti-government protests. The protesting is in aid of ending corruption and nepotism which has literally led to the collapse of their economy.
Passengers Left in Tears
There were a few tears along the way (understandably so) as the passengers accepted the flowers which were presented to them by Dubai Customs officers.
According to an article in the National, Rabih El Khoury, a Dubai resident of 8 years, said that he was really grateful for the UAE's support. He told the paper:
"In these dire times, it is incredible to see so many nations rush to help. As a Lebanese residing in the UAE, to witness what the [UAE] Government is doing for us – the least being the beautiful and compassionate welcome at the airport – is a sign of such friendship and is heart-warming."
The UAE has sent a number of shipments of aid to Lebanon since the explosion, including Covid-19 equipment. A Dh10 million donation was also made, which will go to Emirates Red Crescent's relief efforts.
Images are courtesy of Dubai Customs.