With Halloween around the corner, we've come up with a run through of the best events in the UAE, over the next seven days.
Sunday, 28th October: The List-Halloween edition at Billionaire Mansion
Nightclub Billionaire Mansion is marking Halloween with a special scary-themed party as part of their weekly 'The List' night. Partygoers can expect an urban event with music by homegrown talents Mr. Levier, DJ Brooklyn and Timothy Knight. For reservations, contact 050 226 1662 or email reservations@billionairemansiondubai.com.
Monday: 29th October: Omarion live at Toy Room Dubai
Grammy-nominated rapper Omarion is performing at Toy Room Dubai with Frank, the naughtiest party animal in town! The 33-year old rapper rose to fame after the success of his debut album, 'O,' debuting on top of the Billboard 200 and earned him a Grammy nomination for 'Best Contemporary Album R&B.' He's the rapper behind chart-topping tracks like 'Post To Be,' 'Get It Now' and 'African Beauty.' Party starts from 11 pm till 3 am. Ladies enjoy free beverages till 1 am. For reservations, contact 052 463 3338.
Tuesday, 30th October: The Umbilical Brothers live at Souk Madinat Theatre
Comedy duo The Umbilical Brothers are performing in Dubai for the first time, bringing a night full of laughs and hilarity! They're an international comedy phenomenon from Australia, performing live on The Late Show with Letterman, The Tonight Show with Jay Leno and The Late Late Show with Stephen Colbert. The duo even performed in front of their native home crowd with Robbin Williams. Tickets range between Dhs189 to Dhs249. The show starts at 8 pm.
Wednesday, 31st October: Halloween week begins at Soho Garden
Meydan's party hotspot Soho Garden is marking Halloween with three parties throughout the week. The party starts with 'Soho Social' Wednesdays, headlined by BBC Radio 1 DJ Jamz Supernova, one of the most prominent female DJs on the scene. For reservations, contact 052 3888 849 or email reservations@sohogardendxb.com.
Thursday, 1st November: Fetty Wap live at Mad Yas Island
Superclub Mad Yas Island is celebrating Halloween with a massive party, set to be taken over by rapper Fetty Wap. The 27-year old US rapper earned enormous success after the release of his self-titled album in 2015, with club bangers 'Trap Queen' and '679.' He's also featured on A-list collaborations with the likes of David Guetta, Drake, Kid Ink and production trio Cheat Codes. For bookings, contact 055 834 6262.
Friday, 2nd November: Defected festival at Soho Beach
Croatia's world-famous music festival Defected is coming to Dubai this Friday. The day-to-night-long party will be headlined by the mysterious German DJ Claptone, a mainstay on the DJ circuit performing across popular music festivals like Tomorrowland, Elrow and Melt. Don't be scared by the mask! For tickets (Dhs150), contact 052 433 3375 or click here.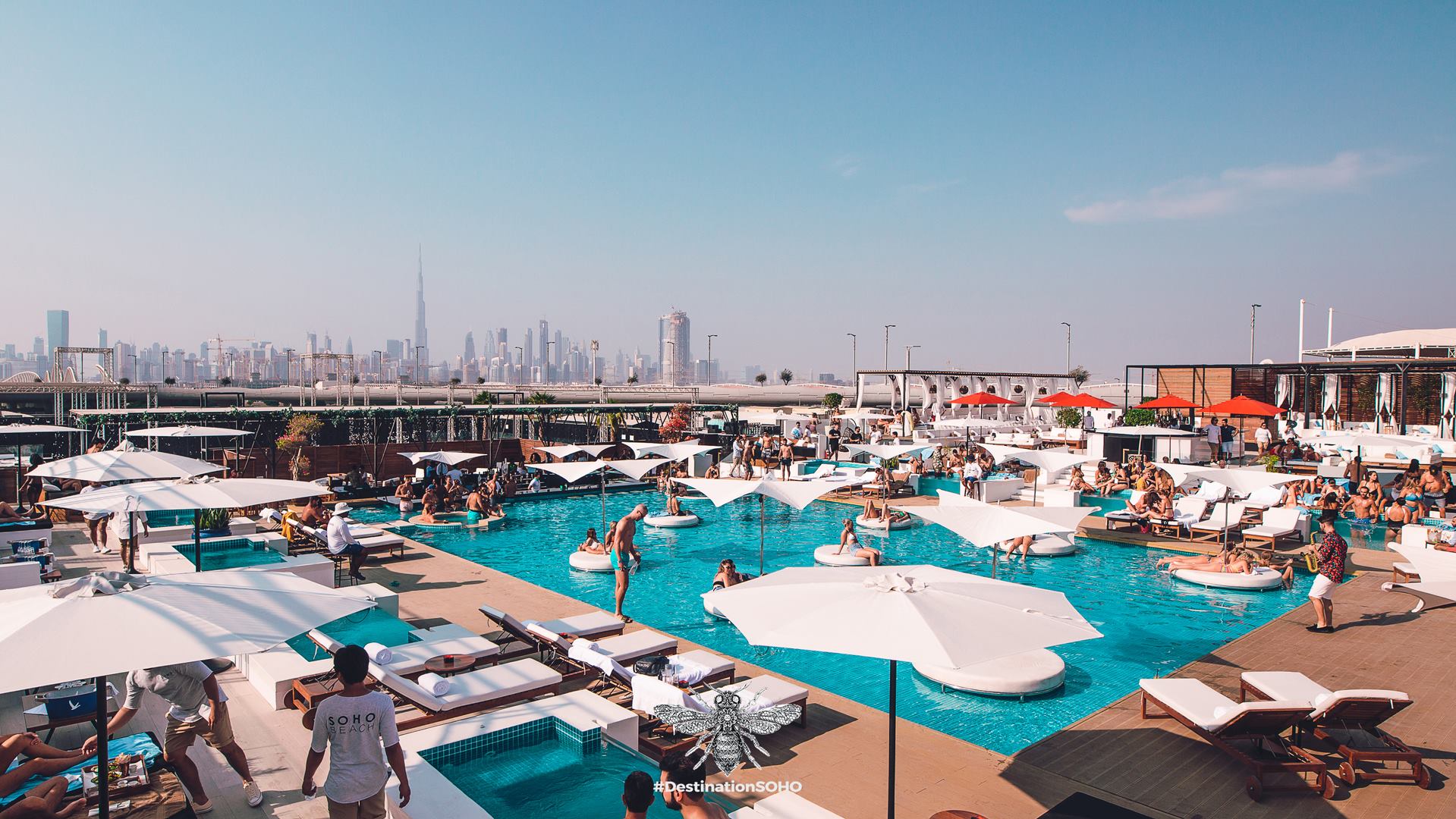 Saturday, 3rd November: Sean Paul live at Base Dubai
Superstar rapper Sean Paul will perform live at superclub Base Dubai. The Jamaican rapper needs no introduction, with iconic hit-singles like 'Temperature,' 'Get Busy' and 'No Lies' to his name. He's no stranger to UAE's party scene, previously performing at Dubai's Cavalli Club and Abu Dhabi's Beats on the Beach festival. For reservations, contact 055 313 4999.