Venues around the nation are raising the Bavarian flag and hosting the German hop festival this month, we've outlined our top picks for Oktoberfest this season.
Where: Sheikh Zayed Road
About: Celebrations will begin in traditional Bavarian style with an inspired makeover. The festival kicks off with a themed bunch from 4 pm- 1 am, accompanied by live band performances on Thursday. The weekend will host a German-themed brunch from 4-7pm, starting at Dhs220 with house beverage packages available.
Details: From 11th-13th October. Contact 04 417 9999.
Where: Shangri-La Hotel, Dubai
About: For those who prefer having lunch with a view, this place is a must! The Balcony Bar is serving Bavarian classics like Weisswurst sausages and juicy schnitzel meat, with a selection of German hops leaving event goers spoilt for choice. Celebrations go on until the end of the month.
Details: Ongoing, till 31st October. Contact 04 405 2703.
Where: Vantage Lounge, Sheraton Dubai at Mall of the Emirates
About: Meanwhile, Sheraton Dubai's Vantage Lounge is celebrating Oktoberfest with a toned-down ambiance best suited for those who want to relax. The best part, they're giving a 50% discount on all of the Bavarian craft hops. Event goers can choose to relax either by the terrace or by the lounge, open from 11 am-2 am.
Details: Ongoing, till 7th October. Contact 04 377 2356.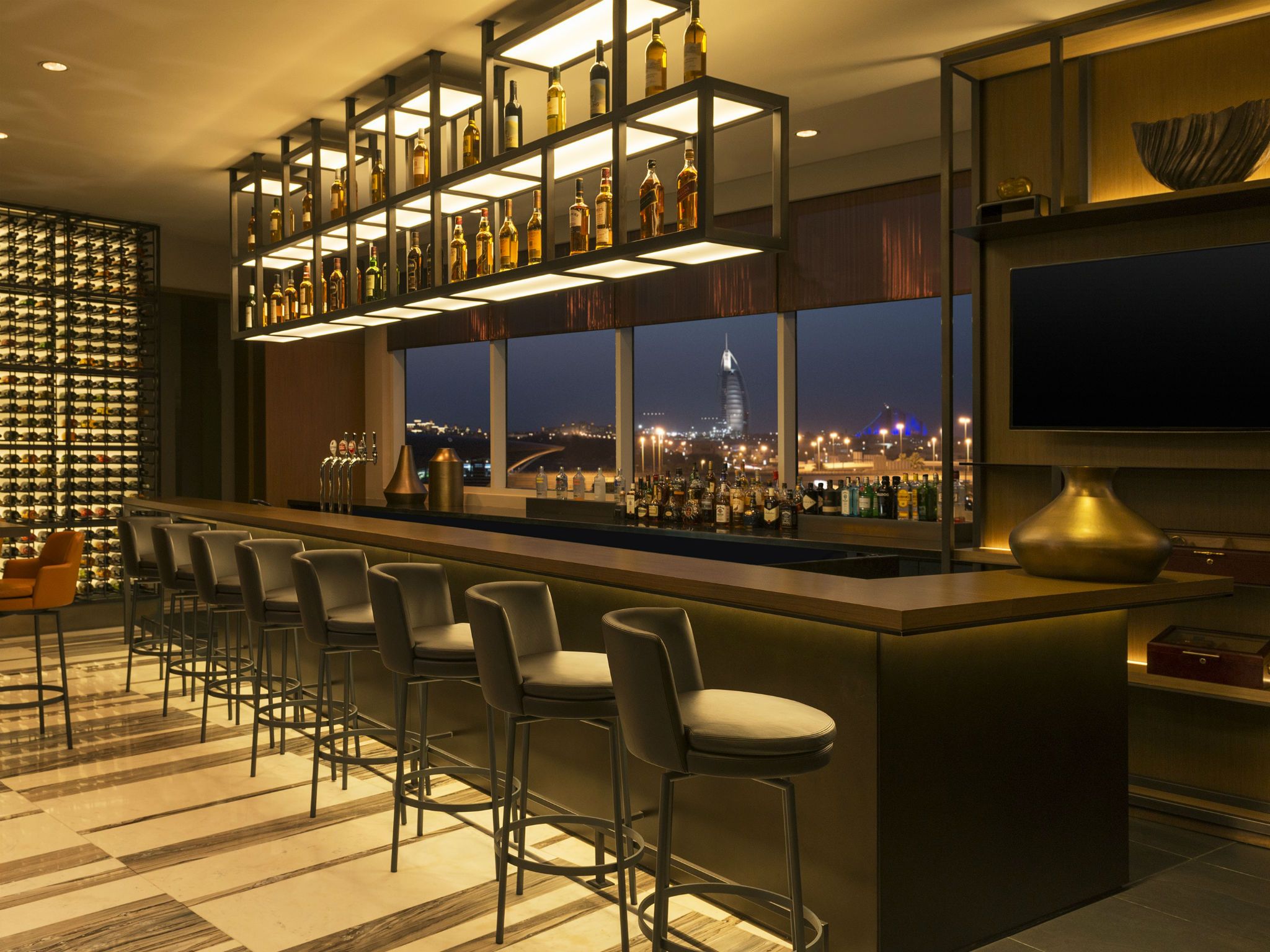 Where: Dubai Sports City
About: Perhaps the most liveliest Oktoberfest celebration in Dubai, a two-day party is coming up at Dubai Sports City, inside an air-conditioned dome. You can enter the party for free, but there's a catch. Partygoers must wear traditional lederhosen or dirndls to gain free entry. Otherwise, there's a Dhs35 fee. People can enjoy happy hour deals, food stations and live performances by Bavarian band 'Die Derbys' and guest DJs.
Details: 4th-5th October. Contact 04 425 1111.
Where: Media One Hotel
About: Celebrating in true festive style, Garden On 8 is transforming its garden into a festival with a fine selection of German brew alongside Bavarian dishes and music. Deals start with Dhs130 including huge steins(traditional hops mugs) with veal bratwurst or chicken schnitzel with loaded fries, to Dhs270 including a hops tower with veal bratwurst or chicken schnitzel with loaded fries. The best part, they will show a live stream of Oktoberfest from Munich.
Details: Ongoing, till 13th October. Contact 04 427 1000
Where: Club Vista Mare, Palm Jumeirah
About: There are plenty of offers to choose from at The Tap House. They have Bavarian pitcher deals starting from Dhs99 and bucket deals for Dhs175. To top it all off, the beachfront gastropub is serving a limited edition Oktoberfest menu for Dhs79, serving classic Bavarian meals, including currywurst and fries, steckerlfish and much more.
Details: Ongoing, till 7th October. Contact 04 514 3778.