Some great news for House music fans. Blue Marlin Ibiza UAE's just-announced a huge line-up to bring in the new year.
Dixon headlining Blue Marlin for NYE
Needing little introduction, Dixon has been at the forefront of house in Ibiza. There have been many ways to measure the Berlin-based techno DJ's popularity on the circuit, with headline slots at almost every music festival and superclub on the planet, but if that isn't enough to make an impression, he has been leading Resident Advisor's Top 100 DJ Poll's ranking at number one for five years.
Âme making a return
Kristian Beyer, one half of Âme will be returning to the iconic venue for the new year's bash, after performing last October. The Innervisions experts and electronic super duo have been putting out house and techno records since the early '00s, notably the 2007 house classic 'Rej' that was a game changer. Since then, the duo has been a crowd favourite on Ibiza's party scene, headlining renowned clubs like Pacha and Space.
Denis Horvat bringing the techno
Simply put, Denis Horvat started off a self-educated producer who made his name on the circuit after successful releases on labels Innervisions, Afterlife and Diynamic. The Copenhagen-based DJ has a reputation for his complex sets and innovative techno sound, which makes him one of the hottest names in his hometown's party scene.
Local acts keep the party going
Blue Marlin's regulars Frederick Stone, Aidin Karami and Michka will be joining the new year celebrations. Expect a minimalist undertone set from Frederick Stone, dark techno house by regional favourite Aidin Karami and deep house from Michika.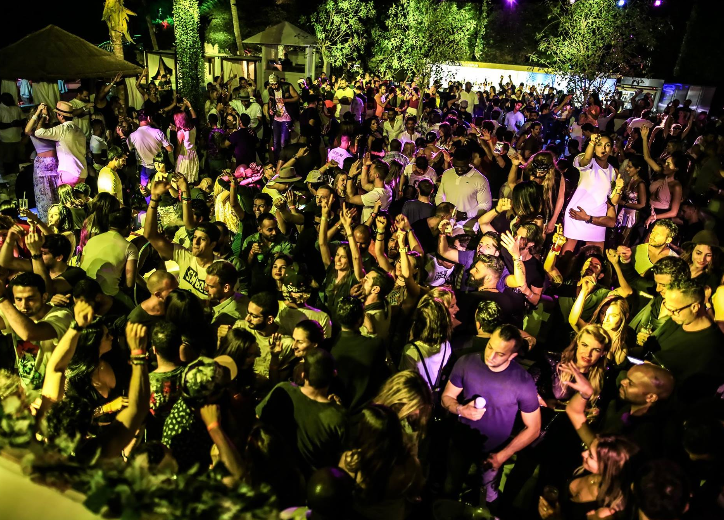 Dining and beverage packages available
Unlimited beverage packages are available for Dhs 500 for ladies, and Dhs 700 for lads. Bar services open from 7 pm. Moreover, partygoers can avail a dining package for Dhs 1,400, including a specially curated menu and a selection of house beverages all night long.
Click here for more information. For reservations, contact 056 113 3400 or email reservation@bluemarlinibiza-uae.com.