This is buy-one-get-one-free Dubai style deal as a Dubai mansion has just on sale with the buyer getting a free Rolls Royce, Ferrari and Harley Davidson bike thrown in for free.
The catch – there's always a catch – is that the stunning Palm Jumeirah mansion costs $32.67 million or AED120 million. So you might need to start digging out your piggy bank and calling in some favours!
But, on the plus side – insurance and petrol are cheap in Dubai. And you get a free Rolls Royce, Ferrari and Harley-Davidson.
Luxury mansion
The stunning three-storey mansion was built in 2011, with developers working for six years to create the finished product.
In total, the Dubai mansion spans 14,000-square-feet and has three cinemas including a rooftop theatre. Plus three kitchens, eight bathrooms and five bedrooms.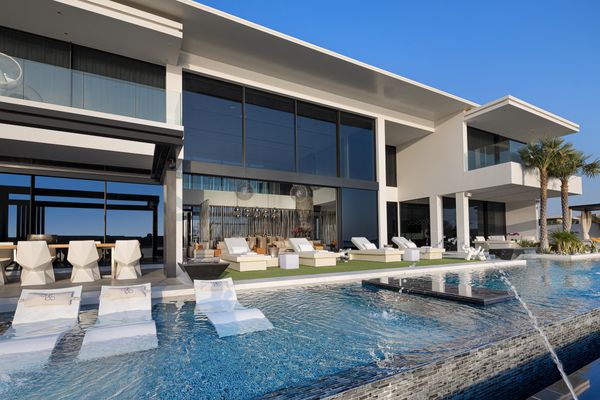 There's also plenty of art around the villa, including a life-size Transformer and several amazing animal sculptures including a gorilla at the front door.
And your new home also comes with a Champagne vault and vodka bar, a spa and an Infinity pool overlooking Dubai that leads onto your own private beach.
But you're here for the cars as well right?
Well, your luxury garage will have these three beauties thrown in as part of the package. Well, you get a free Ferrari 599 GTO and a fully customized Harley Davidson Ultra Glide, plus this Rolls Royce Wraith all included in the price.
If this mansion is slightly out of budget, perhaps you'd like to look at what Roger Federer calls home in Dubai as his house was recently up for sale.