Thousands of people-including dozens of actors, comedians, rappers and DJs were at the capital for the Abu Dhabi Grand Prix. Here are all the celebrities spotted during the F1 weekend:
Akon meets MBZ
Before taking the stage at Yas superclub Mad last Saturday, the 45-year old rapper posted an image on Instagram, with Abu Dhabi Crown Prince His Highness Sheikh Mohammed bin Zayed Al Nahyan at Yas Hotel's Skylite lounge, saying it was "an honour" to meet him. He followed it with a series of images of him performing at Mad On Yas and his stay at Yas Hotel.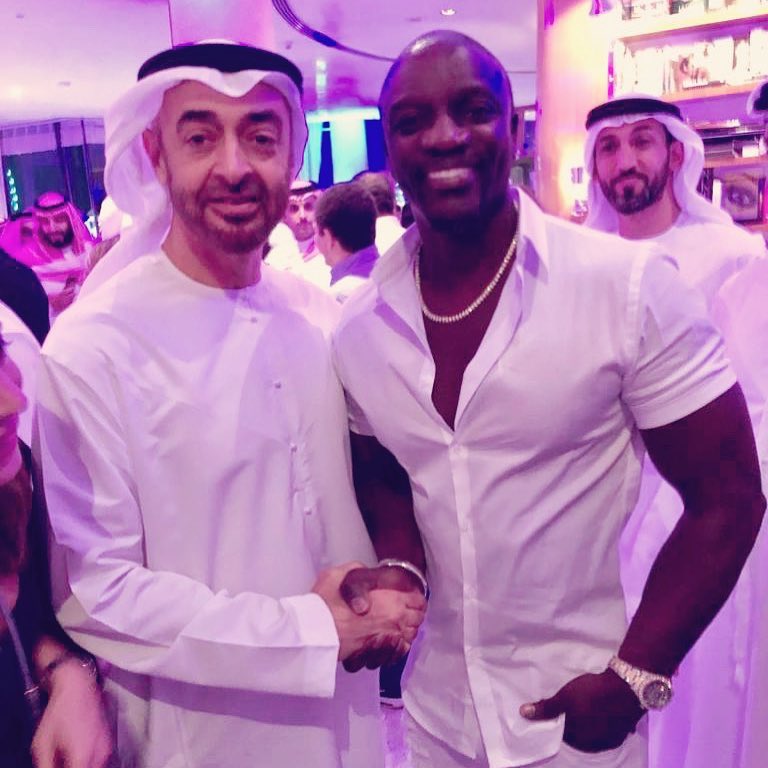 Will Smith surprises Lewis Hamilton
Formula 1 world champion Lewis Hamilton was greeted by Will Smith minutes before his final race at the Yas Marina Circuit. The duo posed together wearing matching outfits and Will Smith joked "this suit is hot, now I just need the car to match— put me on the grid!!" The 50-year old Hollywood superstar also got the chance to roll the checkered flag during the race.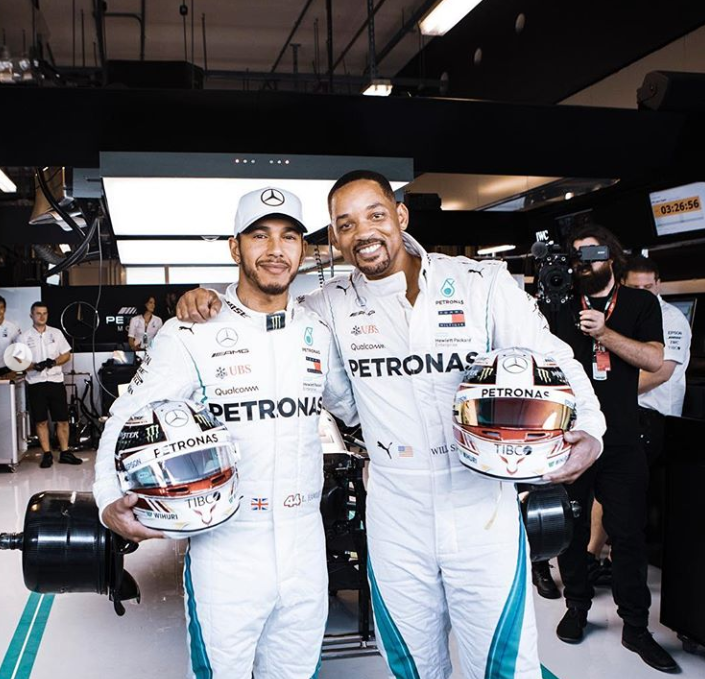 Sam Smith bonds with Geri Halliwell
Yasalam After-Race Concerts headliner Sam Smith caught up with Spice Girls' star Geri Halliwell at Yas Marina Circuit, who was in the capital with her husband, Christian Horner, team principal at Red Bull. The 26-year old soul artist shared an image with the duo with his 10.9 million followers, saying "Such a beautiful day today at The Formula 1 Grand Prix in Abu Dhabi. Thank you so much Geri Halliwell & Christian for showing me around. Such an incredible experience seeing the hard work and power behind the sport. Won't be forgetting today anytime soon xx."
Bella Hadid and The Weeknd go off-roading
While performing to a jam-packed crowd at du Arena last Friday, supermodel Bella Hadid made a surprise appearance, arriving in the midst of the concert from a helicopter. The couple spent the next day off-roading in the desert.
The Wanton Bishops open for Guns N' Roses
Lebanon's The Wanton Bishops rocked the stage at du Arena before Guns N' Roses performance. The Lebanese music group were announced as part of Red Bull Opening Acts initiative, an incubater for local and regional talents.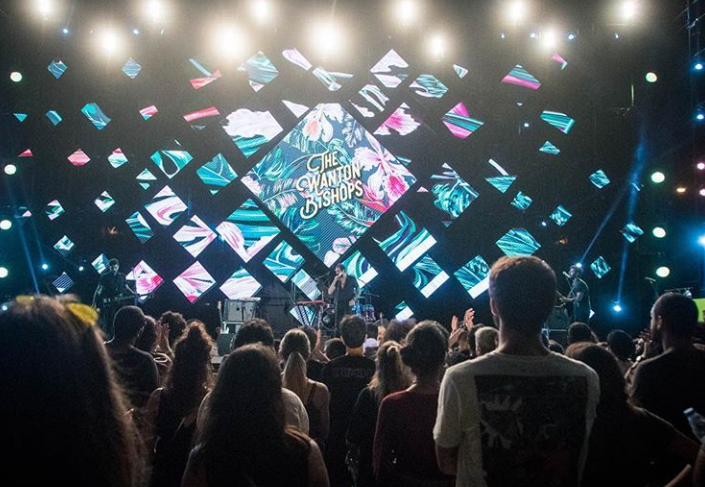 Slash chillin' with the F1 crew
Guns N' Roses' lead guitarist Slash was snapped getting along with F1 members before their highly anticipated performance. He also enjoyed a spin with Mercedes AMG's George Russel, saying "Thanks to George Russell for the insane lap in Abu Dhabi the other day & congrats on the win! See you in F1 next year!"
French Montana and The Weeknd pose on top of Batmobile
Both the rappers had their gigs last Friday but made time for each other at du Arena. Bella Hadid posted an image of the duo laughing it out while posing on top of a Batmobile replica. After his Yasalam performance, The Weeknd headed to Mad On Yas with his girlfriend, Bella Hadid for French Montana's gig.
Steve Harvey, Dave Chappelle and Chris Tucker
It doesn't get better than this. Comedy stalwart Dave Chappelle, who's was hanging out in the UAE after his gig in Dubai last week, was snapped with comedy kings Steve Harvey and Chris Tuckers in the capital. Steve Harvey shared an image to his 4.6 million Instagram followers, saying "Great eve with a couple of Legends an ol' friends … Man!!!!! Really made me miss THE KINGS!!!!! ….. great advice from Dave coming soon."