Wrongful remarks by social media influencer Sondos Al Qattan on the freedom of domestic workers in Kuwait has made her entire career go downhill.
Comments were made about domestic workers' passport access
Sondos' comments were targeted at Filipino domestic workers in Kuwait, expressing her concerns about their passports belonging to them and not to the owner as well as about having a day off(every week), believing they have the power to fly out of the country whenever they wish to, leaving their employers with no refund. She ended with a remark which reads "I disagree with this law. I don't want a Filipino maid anymore." What's more surprising is that the image with her comments was endorsed by Migrante International, an advocacy group for Filipinos working overseas.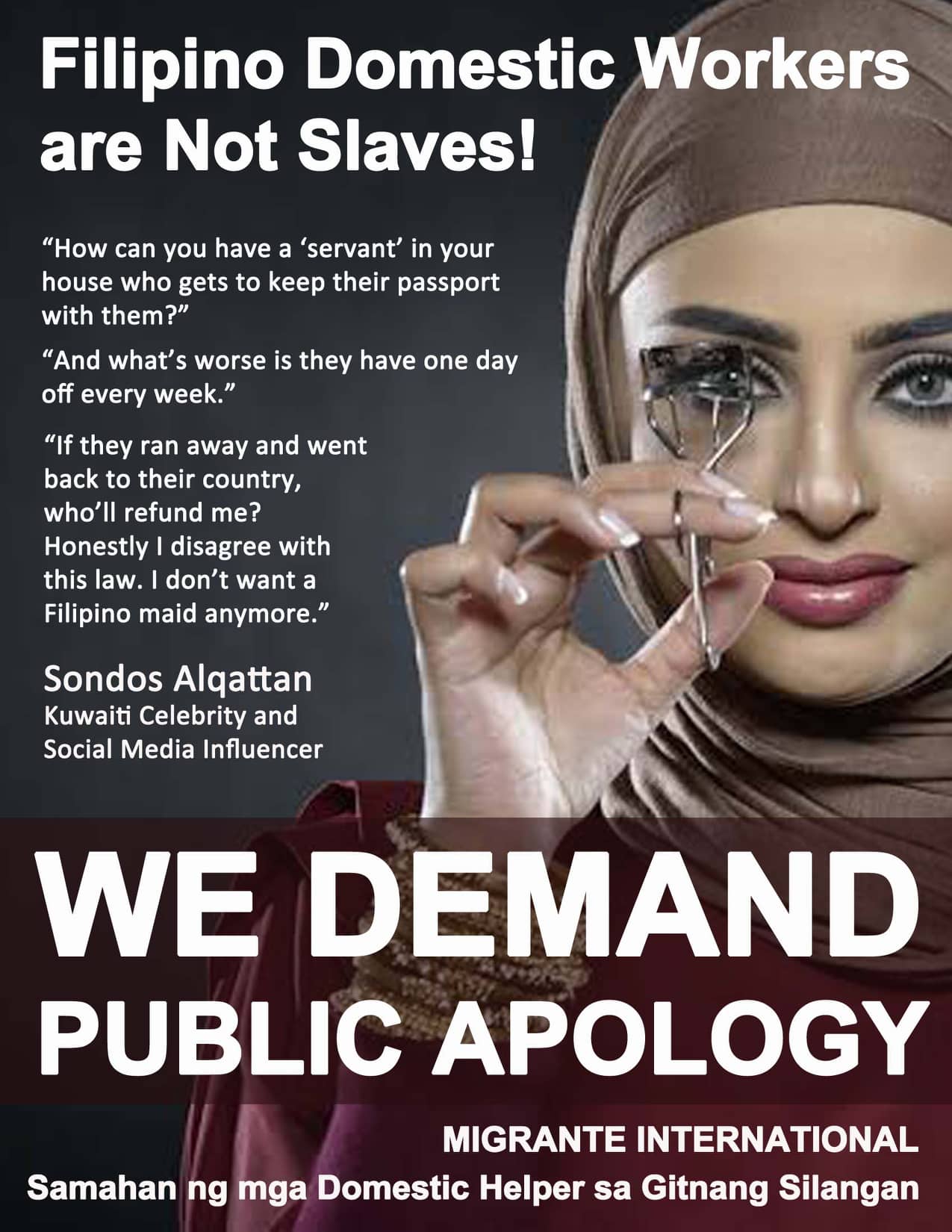 Backlash about her comments was tremendous
Since the controversial comments were made, it spread around social media like wildfire beyond her 2.3 million followers on Instagram. Already, one user reported her profile to Instagram while another posted a long hate post about worker rights, while another user posted an animated image of Al Qattan, mocking her situation after her comments.
No apologies till now
With all the criticism around, her followers are demanding a public apology, which she hasn't yet. She responded to the criticism with an Instagram post. Part of it reads "I have not, on any circumstances in the present or the past, have mistreated, degraded or in any way mistreated an employee of mine. And for that I consider all employees as equal human being with equal rights to that is of mine."
Brands have cut ties with Al Qattan
Not only Sondos Al Qattan, but even brands she has worked with have come under criticism about their social responsibility. Within one week, brands like MAC Cosmetics, Max Factor, Too Faced and Anastasia Beverly Hills have cut ties with her. One comment has stirred her influencer career downhill, which also goes to show the seriousness required about being an influencer.