Within 20 hours, Dubai Police unravelled the plot of how a couple arrived in Dubai to steal a diamond from Deira's Gold Souk and fly out of the city.
Couple attemped to steal a diamond worth Dhs300,000
Here's how it started; A Chinese couple, landed in Dubai on Monday, 22nd October early morning. By 11 am, the couple arrived at Naif's gold souk and visited a diamond retailer. The husband kept the salesman busy by talking about the collection, while the wife hid a 3.27 karat diamond worth Dhs300,000 in her jacket and the couple eventually escaped. Three hours later, the salesman realized the diamonds were missing and alerted Dubai Police about it.
Diamond discovered in the wife's stomach
By the time Dubai Police identified the suspects, the couple had flown out of the city, to India. The wife made it through immigration, smuggling the diamond by swallowing it. Dubai Police coordinated with International Criminal Police Organisation (Interpol) and Indian authorities. Within 13 hours, the couple was caught in India. They conducted an X-Ray and discovered the diamond was in the wife's gut. The duo were taken back to Dubai, with the diamond retrieved and returned.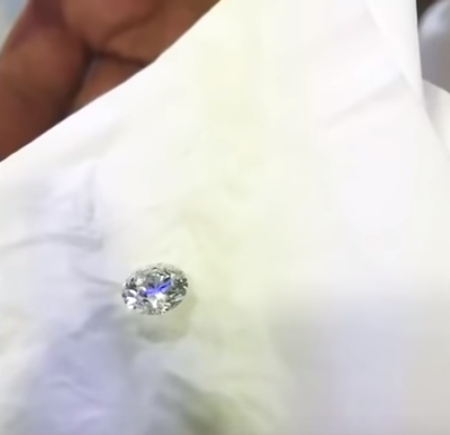 New achievement for Dubai Police
Dubai Police earned praises from senior officials, authorities and the public for recovering Dhs300,000 within a short span of time. Major General Abdullah Khalifa Al Merri, Commander in Chief of Dubai Police said "It is a new achievement for Dubai known as a safe and secure city. Our strategy is to cut crime rate and quick response to emergencies."