Fact is often stranger than fiction, but did author Dean Koontz predict the current outbreak of Coronavirus nearly 40 years ago?
Skip to Chapter 39 of The Eyes of Darkness, and Koontz writes that the lab is located in Wuhan, which lends the virus its name, Wuhan-400.
Back to the present day, and Wuhan is where the Coronavirus originated over a month ago.
The book then describes the man-made bio-weapon illness created in Wuhan. The similarities between the illness, the location and its reach are worryingly similar! But does Dean Koontz predict a good ending for his Coronavirus? We'll tell you when we've tracked down a copy of the book…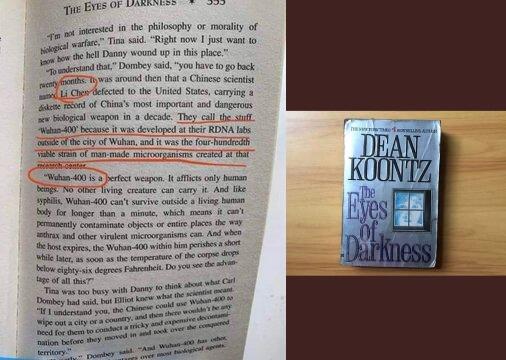 "They call the stuff 'Wuhan-400' because it was developed at their RDNA labs outside of the city of Wuhan, and it was the four-hundredth viable strain of man-made micro-organisms created at that centre."

An extract from The Eyes of Darkness by Dean Koontz from 1981
Coronavirus death toll hits 2,000
The Coronavirus death toll has now risen to 2,118. Most of the deaths have been in the Hubei province, ground zero for the outbreak. In total, nearly 80,000 people have been infected.
The UAE has confirmed it now has nine cases of Coronavirus, with most of the infected Chinese nationals.
And as we reported last week, some Chinese nationals are taking precautions a step further and buying face masks for their pets!