Big ups to the store assistant at a shoe shop in Dubai Mall who found an envelope containing AED20,000 in cash left by a customer.
Doing the right thing, he told his manager who then alerted the police.
What an absolute legend!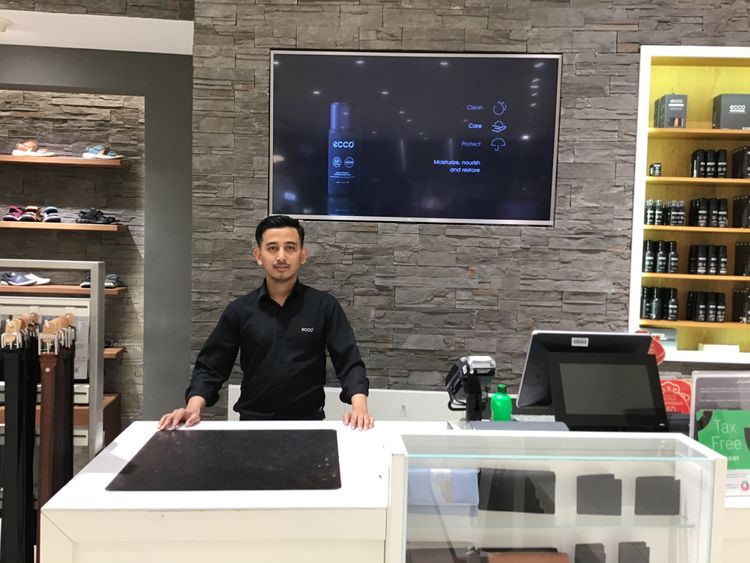 The money was found by Sudip Rana Magar, a 25-year-old Nepalese who works at the ECCO store in Dubai Mall. He found the envelope containing Dh20,000 on the cash counter on February 2. He then handed it in to the mall's Lost & Found department who contacted the police.
"I was clearing the counter when I found this envelope. I was going to throw it away when I noticed that it contained money. So I informed my store manager," he said.
The store manager Jyoti Saroha said, "We realised the envelope had cash in it, so we decided to hand it over to the mall management."
The owner identified but not contacted yet
CCTV footage revealed the cash was left behind in Dubai Mall by a woman shopper after buying spending AED1,200. The money was left unattended on the counter for 15 minutes before it was discovered.
Brigadier Abdullah Khadim Bin Sorour, Director of Bur Dubai Police Station and Chairman of the Board of Directors of Police Stations, said, "We have identified the woman and are trying to contact her so she can collect the money."
Once again, Dubai proving its one of the most trusting places in the world. Love you, Dubai.