We've all wanted to run away from 2020, but one driver took that to extremes when he was caught speeding in Sharjah at 278km/hour.
And yes, that is the highest speed detected in the UAE. But amazingly, only this year according to Captain Saud Al Shaiba, Director of Traffic Awareness and Traffic Media Branch. Which is very, very worrying.
So far this year, 274 drivers have been fined for speeding above 200km/hour in Sharjah. Where on earth are you all going in such a hurry?
The driver was seen speeding on the Nazwa-Maleiha Road.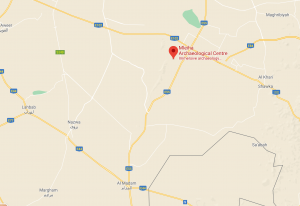 As his speed was 80km/hour above the maximum speed limit, it's considered an aggravated violation.
Once caught, the man who was from one of the Gulf countries, was arrested and his vehicle impounded for 60 days. He's also likely to face an AED3,000 fine and 23 black points.
Staying in the motoring world, the F1 season has confirmed the Abu Dhabi race this December.
The Formula 1 Etihad Airways Abu Dhabi Grand Prix 2020 will take place on Sunday, December 13.
And while it will be closed to fans, it'll still be the season-closing race meaning there's a lot to race for.