If you're a baller with a few million in your account, you might consider purchasing the 154 million-year-old dinosaur in Dubai Mall.
Dubai Mall dinosaur up for auction
Palaeontologists first discovered its skeleton in the US in 2008 and claim 90% of its bones are original. The dinosaur was bought by Dubai Mall five years ago and it still resides at the Gold Souk.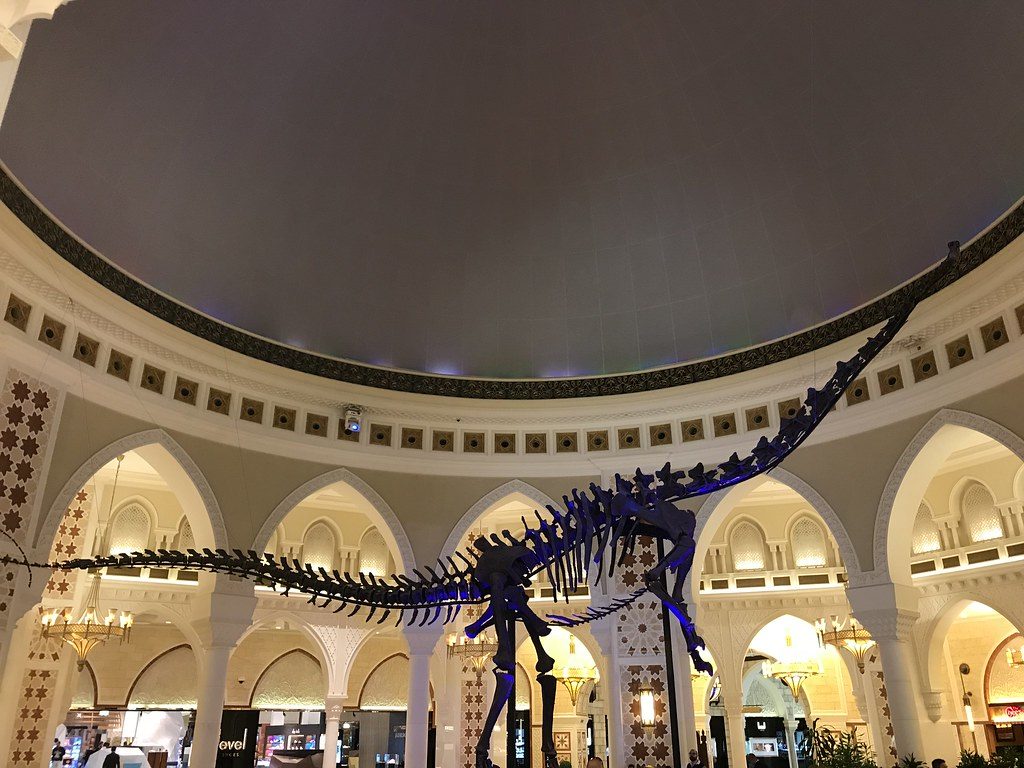 Photograph credit: Flickr
Dinosaur weighs as much as five elephants
As insane as it sounds, the herbivore is believed to be 154 million years old and was 25 years old when it died. It's 24.4 metres long and seven metres tall, weighing as much as five elephants.
Auction starts from AED 14.6 million
If you're someone as rich as fanatic dinosaur collectors Nicolas Cage or Leonardo Di Caprio, then this magnificent beast is worth bidding on at the Emirates Auction. The auction ends on Saturday, 25th August at 6 pm.
Photograph credit: Flickr
FYI: There are more costs to the AED14.6m price tag
In addition to the staggering price tag, Emirates Auction charges a Dhs 10,000 administration fee and a 5% VAT will be applied on the auction price.
Have you ever spotted the dinosaur?