Situated at the new Fashion Avenue extension at the Dubai Mall, the new concept takes those looking for unique culinary experience on a journey with a travelling blend to it.
Meals range from an international cuisine
Suiting the concept of international travel, the restaurant serves a variety of cuisines from around the world and food lovers at the restaurant can check the books available there. They've got a collection of books inspired by travel that would make you want to apply for a leave.
Sheikh Hamdan was spotted at the restaurant too
Two weeks ago, they shared a post on their Instagram page of Crown Prince of Dubai, Sheikh Hamdan Bin Mohammed Al Maktoum present at the restaurant. By the looks of their Instagram page, they've got fancy interiors and travel-related items such as a passport and compass.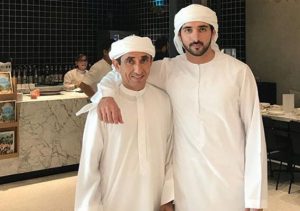 Dubai Mall had recently opened its Fashion Avenue extension
Breaking its own record of the biggest shopping mall in the world, the new Fashion Avenue expansion is home to 150 high-end luxury brands and F&B outlets, including brands like Dolce & Gabbana, Cartier and Gucci. The mall will be completing ten years this November.