Not cleaning your car is an offense in the region and Dubai Municipality is imposing a Dhs 500 fine on car owners for dirty cars.
Dhs 500 fine for dirty cars
An on the spot fine of up to Dhs 500 can be levied if you're caught with a dirty car. There's no limit to how dirty the car is allowed to be, but we suggest don't let your car gather dust like the infamous abandoned Ferrari Enzo in Dubai.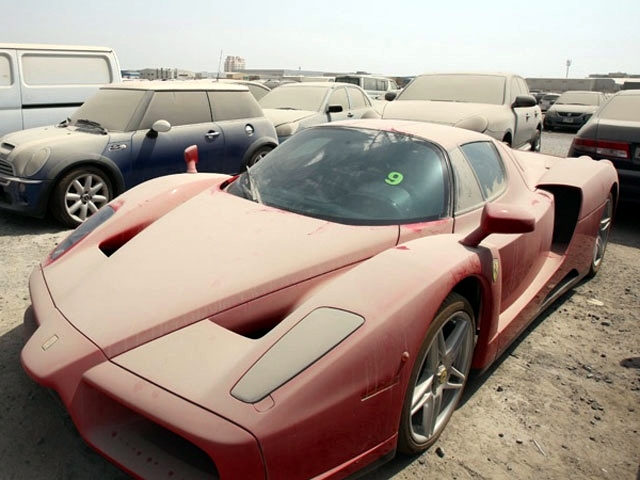 Photograph credit: Messy Nessy Chic
Here's why Dubai Municipality has been implementing the fine
Dubai Municipality says dirty cars "affect the cleanliness of the city and the aesthetic appearance of Dubai." The fine has to be paid within 15 days, or else, it could lead to an impound by the authorities.
There's also a fine for washing cars in some places
On the flipside, Dubai issues fines for washing cars in undesignated areas. Emirates Living doesn't allow car washes inside the community. Also, other emirates like Sharjah and Abu Dhabi have strict rules for washing cars.
It's illegal to wash cars in residential areas in Sharjah, because it "affects the environment as the dirty water breeds diseases and fouls the area."
While Abu Dhabi doesn't allow cars to be washed in public places because it could "destroy the overall appearance of the place, damage asphalt roads and create a breeding ground for insects."
Photograph credit: Deo Doriser