A Dubai expat nurse came to the rescue when she helped deliver a baby girl on a flight from Dubai to the Philippines.
Keizel Cruz is a registered nurse and quickly came to help when the news spread on the plane that a woman was about to give birth. And with three hours until they landed, she realised she'd have to deliver the baby on the plane.
"Everyone was calm. I knew the crew were trained to deliver babies, but it was also nice to have a medical professional to help in the delivery. So, as a registered nurse and based on my hospital experience, I took the lead and we proceeded with the sterile technique of natural delivery. We successfully delivered Baby Sheikah McQueen two hours before landing, at 1.30pm (Philippines time)," Cruz told Gulf News.
Keizel confirmed that mother, Lalaine Edip and the new baby Sheikah (below), were both safe and healthy after their incredible journey from Dubai.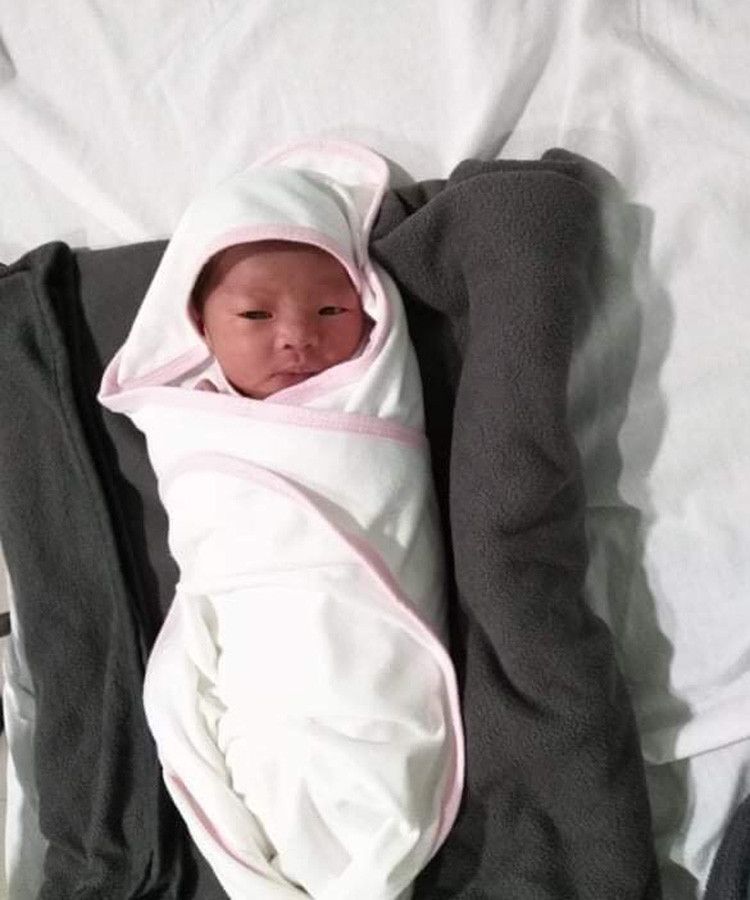 There were a few tense moments on the flight, however, as you might expect!
"After I held the baby, I could not hear her crying. So, I rubbed her back, wiped her nose to clear the airway and gave her another tap on the back, then she cried aloud. The purser (cabin manager) announced that a baby had been successfully delivered 35,000 feet above sea level and everyone onboard burst into a wild cheer," she added.
What a brilliant story, well done to everyone involved from the DubaiLAD team!
Vaccine needed to fly?
In other flying news, the Qantas CEO has said that those wanting to use their airline will need to prove they've had the Covid-19 vaccine before boarding.
The Australian airline boss was speaking about his own airline but he expects it to become a common policy for airlines around the world.
Speaking on Australia's Nine Network on Monday, Joyce said: "We are looking at changing our terms and conditions to say that, for international travellers, we will ask people to have a vaccination before they get on the aircraft.
"Whether you need that domestically, we will have to see with COVID-19 and the market but certainly, for international visitors coming out [of Australia] and people leaving the country we think that's a necessity."
The Qantas boss added: "I think that's going to be a common thing talking to my colleagues in other airlines around the globe."