The UAE is entering its rainy season with cloud seeding helping the seasonal clouds turn into rain across the country.
The National Centre of Meteorology is predicting more rain this week across inland and coastal areas.
And a MET warning went out last night warning of high winds and low visibility.
The weather is likely to remain wet and unsettled across the week with clouds building across the UAE. And with cloud seeding missions taking off, it's likely the cloud we've been seeing will turn into rain clouds.
The clouds will last through Wednesday and Thursday before giving way to sunshine and on Friday. The weekend will be cooler than recent temperatures, with highs of around 25 degrees.
And DEWA issued its annual warning to residents to prepare their homes for rainfall in the coming weeks.
The emirates only gets around 10cm of rain a year. But cloud seeding missions in February and March during the UAE rainy season can help make the most of any rain and add to groundwater reserves.
Aquaventure waterpark gets even bigger and better with 28 new rides
We love bigger and better in Dubai and Aquaventure is living up to that as it's just added 28 new rides and attractions to make it the biggest water park in the world.
See, 2021 is already better than last year and we're only a few months in!
The Atlantis water park now has 105 slides and rides including the 48m-tall Trident Tower, now the tallest water slide in the world.
I think DubaiLAD speak for everyone here when we say Woooooohoooooo!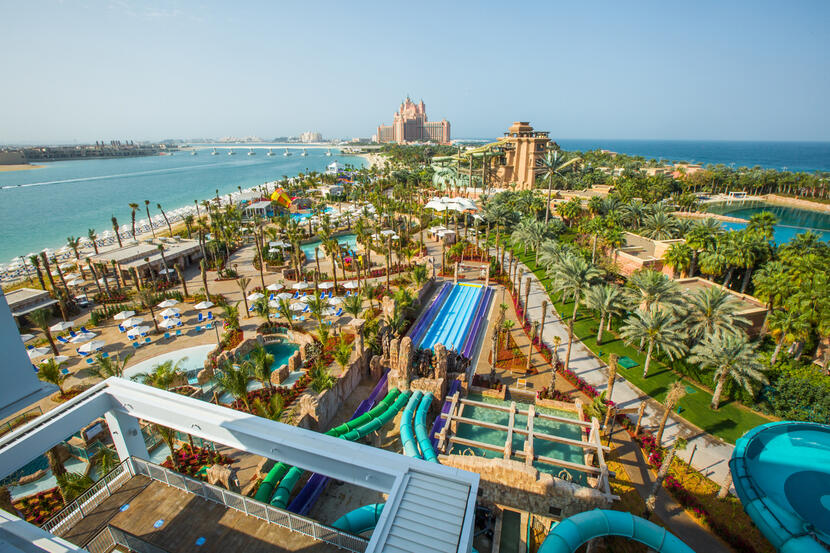 The new-look water park opens on March 1 and is now one third bigger while the Aquaventure beach is now 1km longer.
The new rides also include a cliff-jumping experience, the longest family lazy river in the world and the Middle East's tallest vertical drop body slide.
"As the biggest waterpark expansion in history, we are delighted that Atlantis Dubai is now home to one of the world's largest waterparks, as well as record-breaking waterslides some of which cannot be found anywhere else globally," said Tim Kelly, executive vice president and managing director of the hotel.
"Now with 105 slides, attractions and experiences for all ages and thrill levels, the expansion has increased Atlantis Aquaventure by a third in size to feature 79 rides across three towers, 26 marine and watersport experiences and 26 food and beverage outlets and kiosks across the park.'