Fancy getting away from the world, Coronavirus and self-isolating on your private Heart of Europe island 4km out to sea?
Well, you could be sitting pretty by the end of 2020 as the Heart of Europe luxury resort in the Dubai World islands is set to launch still at the end of the year.
The developers have said that the first home-owners will be able to move in by the end of 2020. And while some of the palaces, private beaches and villas have been sold, there are still plenty up for sale.
The Kleindienst Group developers are hoping that the need for isolation and space could help get the project more sales following the Coronavirus pandemic.
"Our sales dropped more than 50 per cent since corona started," Chairman Josef Kleindienst told The National. "New investors are not buying when they cannot visit."
But trips to the islands will start again from June 15.
And those visits will take in the impressive work that's been done over the last few years. Including the jaw-dropping seahorse villas. Self-isolating in one of these might be quite nice?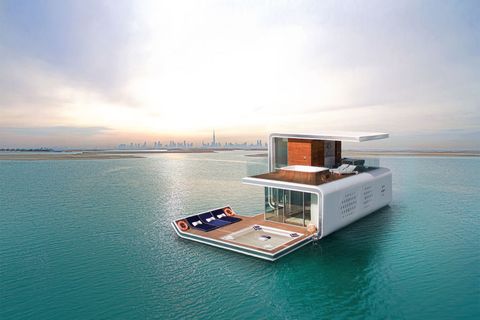 Although, we'd maybe want to get on a boat back to Dubai during shamal season. A sandstorm on a tropical villa in the middle of the ocean might not be the best idea!