Simply put, the future is at our doorstep, faster than we can think! And, it's happening everywhere in Dubai. The Roads & Transportation Authority (RTA) has revealed their Sky-Pod Concept that will connect key locations in Downtown.

Sky-Pod concept unveiled

From traditional abras and dhow boats, to high-speed metros and now sky pods, there's no stopping the impact of transportation in our city. Dubai's RTA recently shared a video of the Sky-Pod Unibus Concept, which boasts cable cars capable of carrying 24 passengers at speeds of up to 150 km/h. The Unibike model, on the other hand, works manually and can be propelled to speeds of up to 150 km/h, passing through tourist spots like City Walk, Emirates Towers and the upcoming Museum of the Future. Check it out:
More projects announced in Dubai of late
At the same time as the sky-pod concept announcement, RTA introduced a line-up of projects coming up in Dubai. First up is Sky Garden, a bridge that contains multi-level lanes for cycling and running, surrounded by lush greenery,  overlooking views of old and new Dubai. Then, the Floating Islands Concept, which is estimated to increase the city's total beach area by 107,000 square metres. And finally, a 2.5 km bicycling lane under the viaduct between World Trade Centre and Financial Centre metro stations.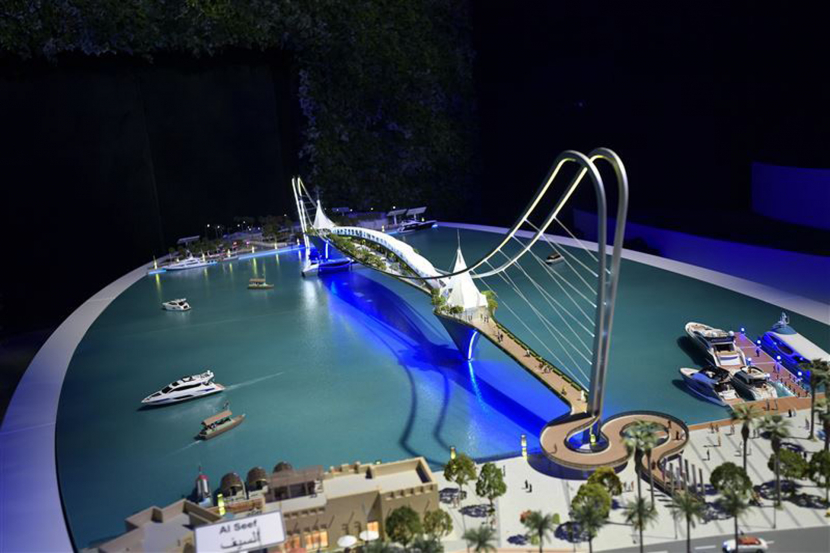 Photograph credit: Dubai Media Office
Hyperloop system in the works to connect Dubai and Abu Dhabi
Besides sky pods, another hotly anticipated transportation project in the works is the Hyperloop. Set to begin in 2020, the speedy capsule-sized hyperloop will be ready to take people on a 150 km-long journey from Dubai to Abu Dhabi within just 12 minutes! Last January, Hyperloop Transportation Technologies announced its development, having tested on a prototype track in France.

Photograph credit: Dubai Media Office