Known for its luxurious services and features, the international airline company announced the concept of 'Skylounge' part of its Boeing 777x airplanes by 2020 on Twitter.
'Skylounge' showed outside views while onboard.
Twitteratis were stunned by Emirates' post with photographs looking close to reality because of its lounge from inside and one passenger observing the skies while she's on board. The post also included a photograph of the end part of the plane having the lounge.
Emirates reveals SkyLounge, the most exclusive Onboard Lounge to be introduced on its Boeing 777X fleet from 2020. A completely transparent lounge with unmatched aerial views and unparalleled luxury, Emirates SkyLounge promises window views like no other. pic.twitter.com/pwtoocM9mN

— Emirates Airline (@emirates) March 31, 2018
https://platform.twitter.com/widgets.js
This wasn't their only prank.
Last year, Emirates announced an 'out of the world' plan of creating the 'world's largest commercial aircraft' with an on-board swimming pool, gymnasium and a park. The ambitious post was still too good to be true for social media users to identify it was posted close to April Fool's Day.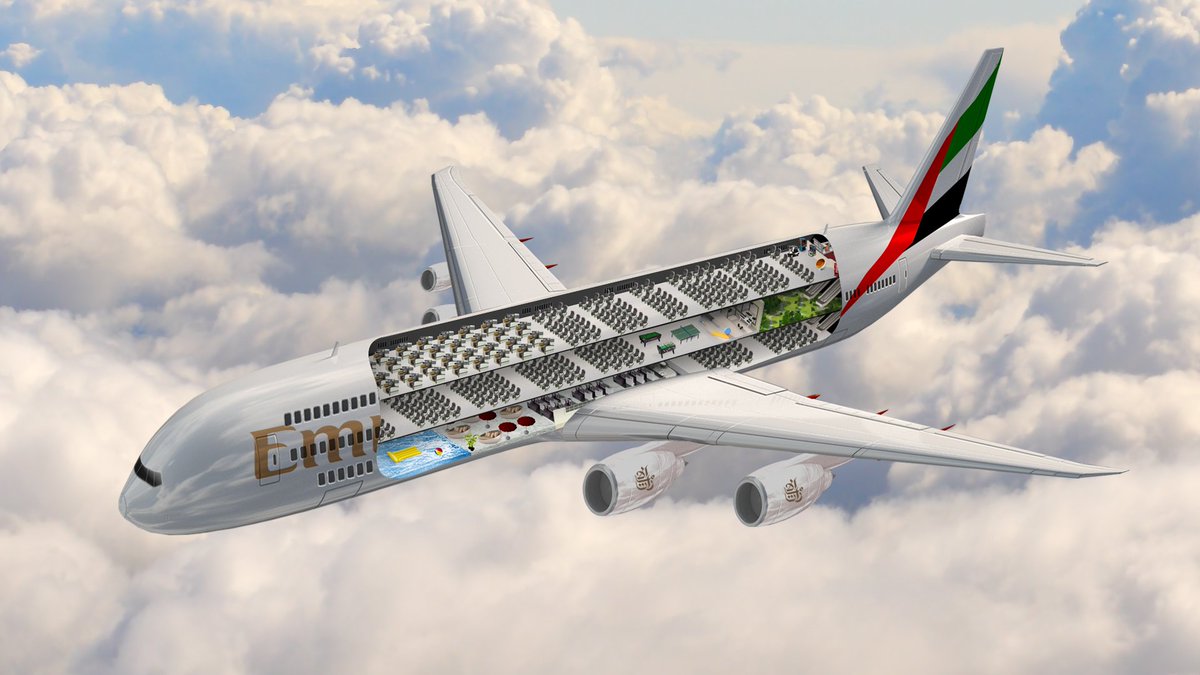 Emirates recently won the 'Airline of the Year'.
Recently at the Air Transport Awards, the internatioanl airline company won the 'Airline of the Year'. Whereas, Skytrax, an online airport ranking and review website, rated Emirates as No. 1 in 2016 and in 2013.