Ultramarathon athlete Khaled Al Suwaidi is in the midst of his marathon run from Abu Dhabi to Mecca, which he promises to complete in five weeks.

Abu Dhabi to Mecca
Spanning a whopping 1,700+ kilometres, Dr Khaled J Al Suwaidi bids to complete the journey to Abu Dhabi to Mecca in 38 days. His journey started from Dalma Mall in Abu Dhabi on 1st February, with supporters offering their well wishes. He thanked his supporters, saying "While facing this journey on my own for the many coming days; their love, moral support, and the hope to get together after the journey will be the push to complete this challenge."

Photograph credit: Instagram
Khaled Al Suwaidi joined by Saudi marathon runners
On the 22nd day, Al Suwaidi was joined by two Saudi long-distance runners, Hamad and Mohammed to complete the marathon. The 34-year-old shared images of them running together as they passed through Al Khasrah village. He says, "The genuine gratitude and kindness I have been welcomed to in the Kingdom of Saudi Arabia is like nowhere else on this planet. These memories will last a lifetime."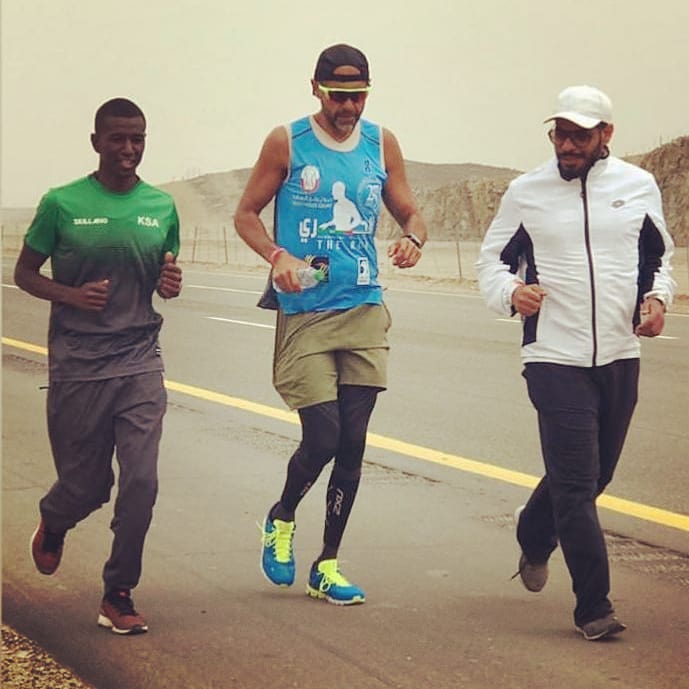 Photograph credit: Instagram
566 kms to go
As of now, Khaled Al Suwaidi has completed 1,241 kms in 22 days, at an average of 56 kms daily. Despite a suspected fracture on his left foot, the Emirati athlete remains determined to finish the marathon with 566 kms to go. He says "The last 3 days have been difficult as I have a suspected fracture on my left foot, being able to push through the pain barrier and continue moving forward has been a revelation for me especially with the fact that I have not surrendered to any adversity I have faced."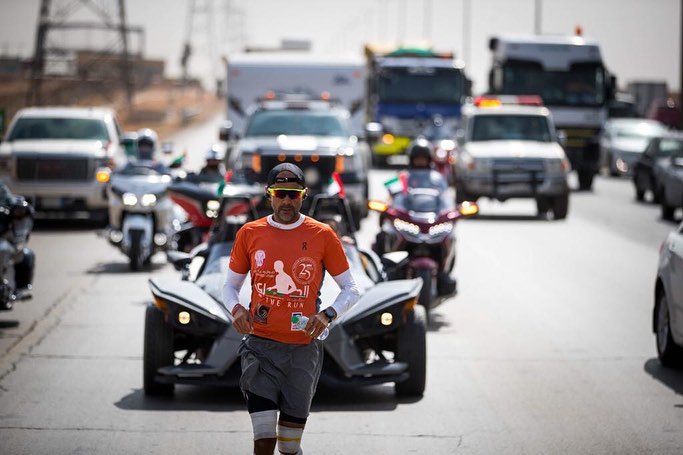 Photograph credit: Instagram
You can follow Khaled Al Suwaidi's progress via Instagram.