UAE's telecom operator colossal Etisalat unveiled an autonomous flying vehicle this week at the GITEX Technology Week, promising a future of tech-savvy innovations to enhance its offerings.
Flying vehicle introduced by Etisalat
'Pop.Up Next' is the name the concept car goes by. It's the world's "first fully electric and zero-emission modular system" vehicle. Thanks to its flight module, the car can "lift into the air vertically" and can perform in both electric and autonomous modes. Plus, the vehicle boasts a 49" screen relaying information to passengers, which can be operated using speech and face recognition.
Self-driving vehicle on display
With the technological advances coming to the mobility sector, looks like having a drivers license won't matter shortly! Etisalat is displaying the 'Oasis' concept car too at GITEX. The autonomous car, designed and engineered in Switzerland, is fitted with augmented reality to let the drive virtually locate displays and objects on the screen, similar to Emirates' latest innovation. Its interiors "offers a new living space," home to "armchairs, a sideboard, TV, and a multi-functional steering wheel."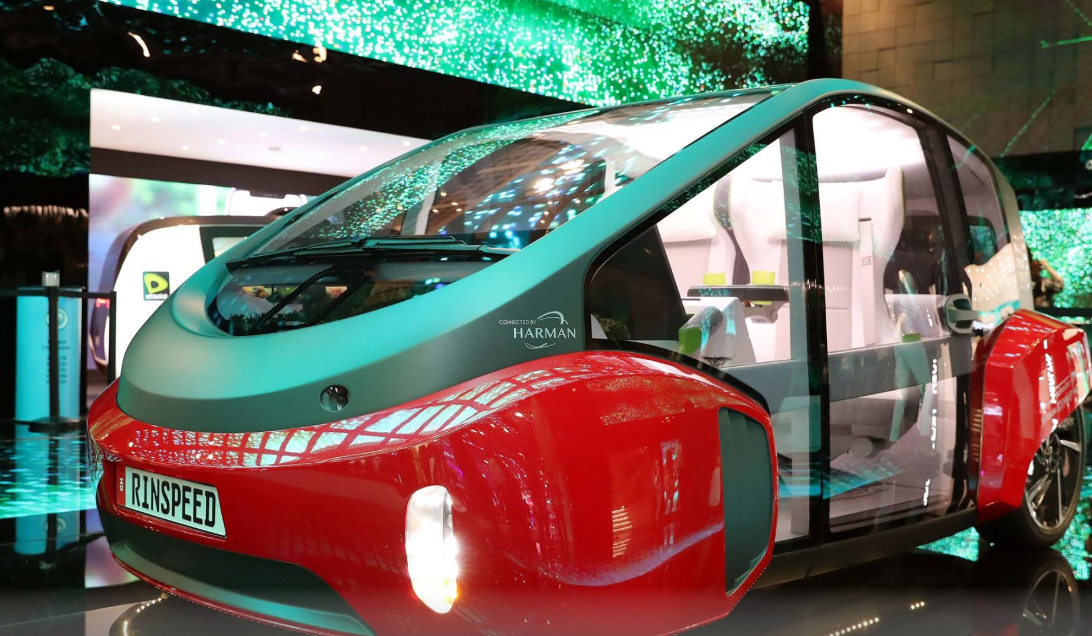 Numerous automobile innovations at GITEX
Besides Etisalat, top government ministries and authorities have groundbreaking technologies on display at GITEX, taking place at World Trade Centre. Dubai's Roads and Transport Authority unveiled the region's first autonomous taxi this week, relying on scanning, navigation and monitor-related technologies for its functioning. Whereas, Dubai Police revealed its latest hoverbike and W Motors' Beast Patrol SUV to tackle crime in the city.
Mobility innovations in line with Dubai vision
Held under the theme, 'Future Of Mobility,' Etisalat unveiled its latest autonomous vehicle technologies in line with Dubai's vision to transform 25% of its total transportation to autonomous mode by 2030. Dr Ahmed bin Ali, Group Senior Vice President, Corporate Communications, Etisalat, said: "Etisalat's objective is to drive the digital future by taking the lead in innovation to bring futuristic technologies from around the world to UAE and the region."