World's biggest gaming publishers came together at the 24th Electronic Entertainment Expo(E3) and by the announcements made in conference, the gaming industry has an exciting future ahead.
Fortnite is coming to Nintendo Switch
Developer Epic Game's 'Fortnight' is arguably the most popular game in the gaming industry, thanks to its massive multiplayer option and don't be surprised that it's not only school kids or teenagers mad about the survival game, but it has caught the attention of adults and interestingly, Drake happens to be one of them! At the Nintendo showcase at E3, they announced that Fortnite is coming soon on its Nintendo Switch console.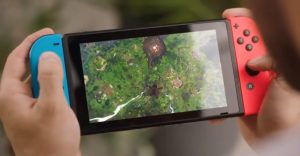 Sony revealed the latest 'Marvel's Spider-Man' trailer
Friendly neighbourhood Spider-Man has made a comeback to superhero gaming, featuring a series of iconic villains, like Vulture and Electro. Also, PlayStation users can enjoy the latest Call of Duty: Black Ops 3 for free on PlayStation Plus. What's more, they also released trailers for its games; 'Last of Us 2', 'Death Stranding' and 'Ghost of Tsushima'.
PC gaming had its fair share of the limelight
Gaming for PCs too had a strong presence at the E3 convention. At the PC Gaming Show, the latest games revealed had ticked almost every gaming genre ever and one of them is Sega's series of classic games releasing on PC, which includes classics like Bayonetta, Yakuza Kiwami, Shining Resonance Refrain and Shenmue II. Plus, it's interesting to see what the future of PC gaming holds, after the introduction of the virtual reality game 'Stormland' by Insomnica Games, who's games like 'Feral Rights' and 'Edge of Nowhere' have put PC VR gaming on the rise.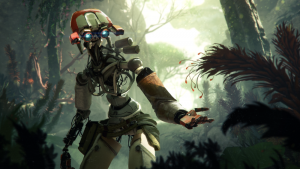 Ubisoft is partnering with Nintendo for 'Starlink: Battle for Atlas'
Launching on October 16th, the action game by Ubisoft will be available for PS4 and Xbox, while Nintendo Switch will have an exclusive version. The game developers also revealed the trailer for the latest Assasin's Creed game, 'Assassin's Creed Odyssey', which is scheduled to release on October 5th.
Microsoft revealed 50 games(including Forza Horizon 4!)
Software development giants Microsoft boasted about its gaming vision by showcasing a whopping amount of 50 games at E3. Its most notable games were Forza Horizon 4, with more multiplayer options and new racetracks part of the Forza universe, followed by Shadow of Tomb Raider, set to release on September 14th and Crackdown 3, an action adventure game with a Terry Crews-similar looking central character.