Excitement is already ramping up for UFC 242 and we're gonna guide you through everything happening at the Abu Dhabi Showdown Week, leading upto the main event.
Pool parties and brunches
Saadiyat Beach Club is hosting two huge pool parties ahead of UFC 242, on Monday, 2nd and Tuesday, 3rd September. They're also organizing a fight night viewing event on Saturday, 6th September
The Abu Dhabi Showdown Week is hosting a week-long poolside brunch at The Abu Dhabi EDITION hotel.
Also, Fairmont Bab Al Bahr is set to play host to Drai's Las Vegas for a pool party on Saturday, 6th September, following the UFC 242 weigh-in and an after-party at The Edition Club, The Annex.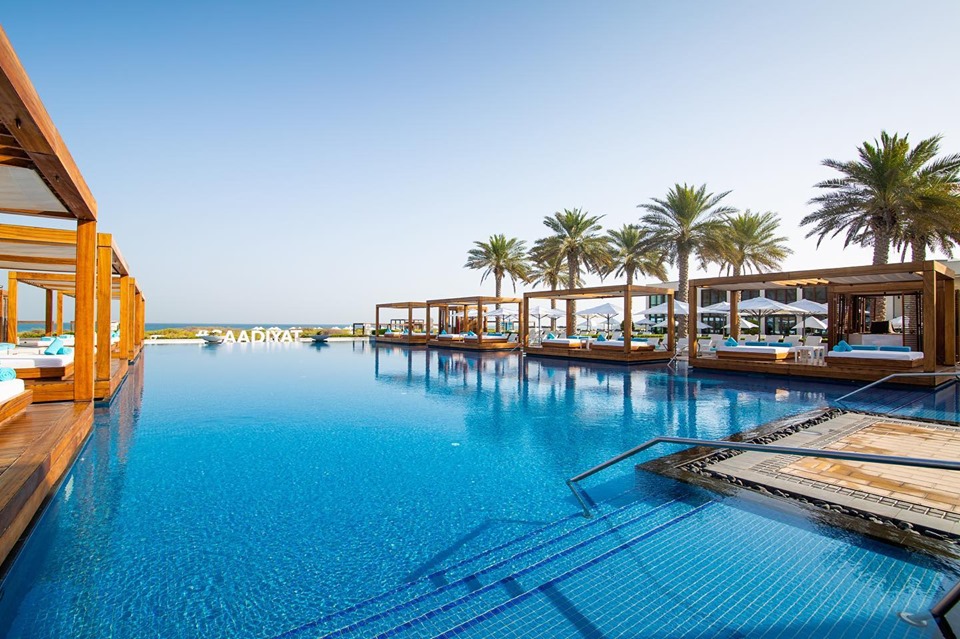 Red Hot Chili Peppers performing live
One of the biggest events leading up to the UFC 242 is a show by Californian rock legends Red Hot Chili Peppers who are confirmed to perform at The Arena on Wednesday, 4th September. You can get your tickets here.
After-parties
Once your done watching 'the Chilis' there's still plenty to do as Mad On Yas will be running an afterparty until the wee hours of the night.
They're hosting the official RHCP after-party with their signature event, BIZAAR. Drai's is taking over the superclub on Tuesday, 5th September for the second official post-race party.
Two more nightlife experiences are coming up post-fight night, including The White Experience and Socialista at Cipriani. We'll be bringing you more about these parties shortly.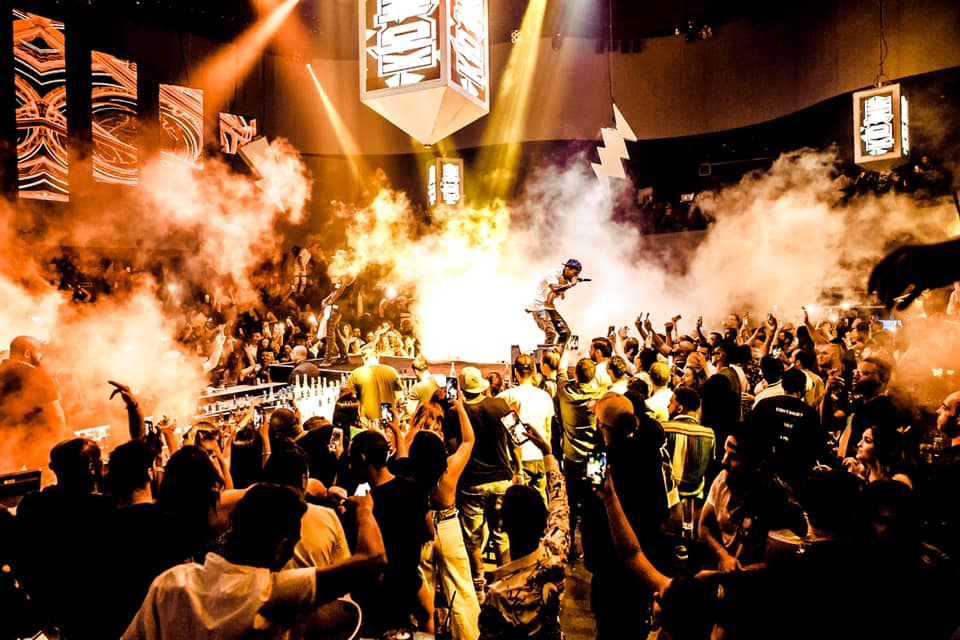 Photograph credit: Mad on Yas
UFC Fan Experience
If you're all about UFC and martial arts, it's worth checking out the UFC Fan Experience and The Abu Dhabi Sports and Fitness Expo at the du Forum. The three-day event, running from Thursday, 5th-Saturday, 7th September, features competitions, fitness programmes, and activations. Also, they're hosting four times Mr. Olympia Jay Cutler and Mr. Universe, Mike O'Hearn.
Single-day tickets cost Dhs 50 and Dhs 210 for a three-day pass. A VIP ticket costs Dhs 100 with meet-and-greet opportunities with the participating celebrities.
Photograph credit: Flickr
Dining deals
Anyone who lives in the capital should be aware of its impressive culinary scene. More than 25 restaurants, bars and cafés are taking part in the 'Knockout Burgers' event, running from Sunday, 25th August – Saturday, 7th September.
Apart from that, a lot of hotels in Yas Island and Saadiyat Island are preparing their own culinary offerings exclusively for the Abu Dhabi Showdown Week.
You could win A Mercedez-Benz during Abu Dhabi Showdown Week
A line-up of malls across the city are about to begin 'Shop & Win' promotions from Thursday, 15th August till Saturday, 7th September. Any shopper who spends more than Dhs 200 is eligible for a city-wide raffle, to win a Mercedes-Benz A Class or C Class vehicle.
The malls include Abu Dhabi Mall, Bawabat Al Sharq Mall, Dalma Mall, Deerfields Mall, Madinat Zayed, Mazyad Mall, WTC Abu Dhabi and Yas Mall, as well as Al Ain Mall, Bawadi Mall and Hili Mall in Al Ain.
Select malls will be hosting meet-and-greets with UFC athletes too.