Residents from across the nation joined UAE Royals to celebrate the 6th UAE Flag Day in high spirits this weekend.
Sheikh Mohammed hoists the UAE flag
Celebrations for UAE Flag Day kicked off with Ruler of Dubai, Prime Minister and Vice President of UAE, His Highness Sheikh Mohammed bin Rashid Al Maktoum hoisting the UAE Flag at Union House. The Ruler was joined by Dubai's Crown Prince, His Highness Sheikh Hamdan bin Mohammed Al Maktoum and a delegation of UAE Ministers. Speaking about the occasion, Sheikh Mohammed said, "On this day, we remember the martyrs who have sacrificed their lives to defend the sovereignty of the nation. We also pay tribute to our brave soldiers in the battlefield who stand tall defending justice."
What is UAE Flag Day about?
Beyond celebrations, the UAE Flag Day remembers the efforts by UAE's founding fathers, His Highness Sheikh Zayed bin Sultan Al Nahyan and His Highness Sheikh Rashid bin Saeed Al Maktoum, developing the nation to where it is proudly stands today. The national occasion is observed on 3rd November, marking the anniversary of President His Highness Sheikh Khalifa bin Zayed becoming the President in 2004.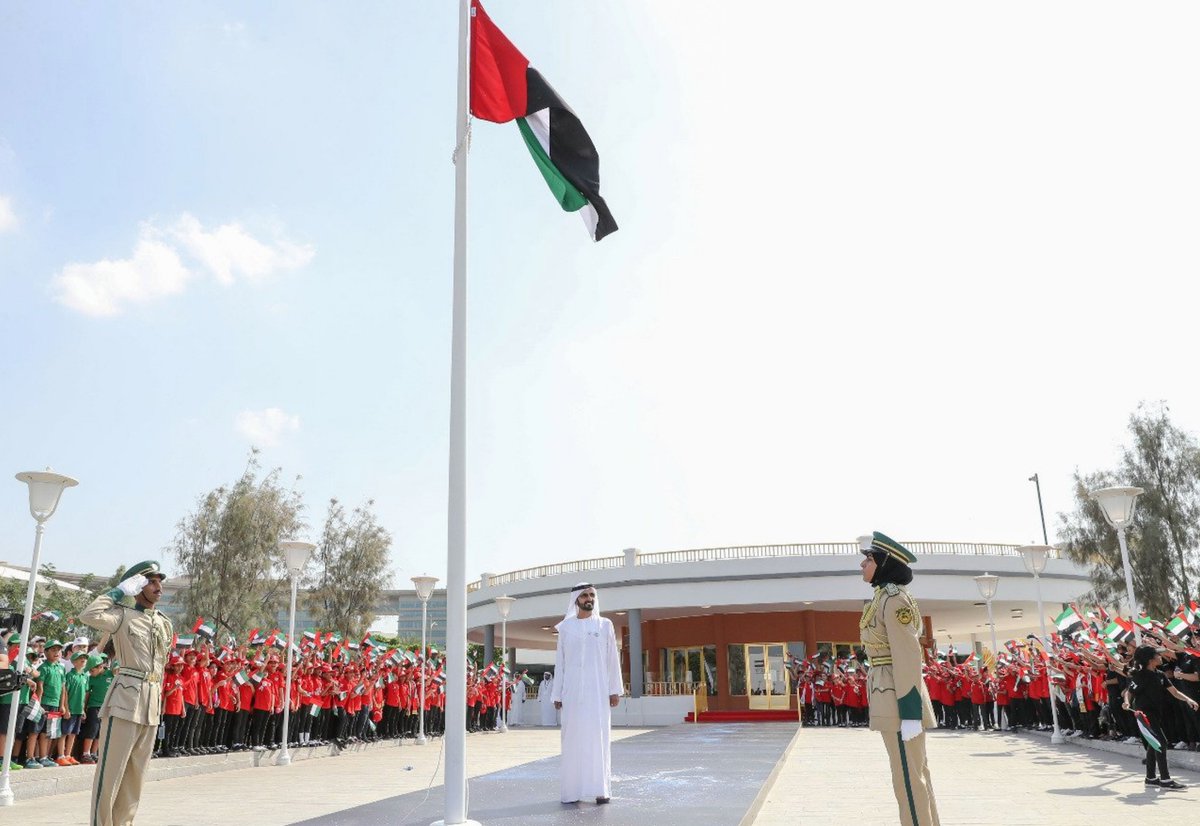 Head over to Kite Beach and check out the flag garden!
Continuing the three-year-long tradition, Dubai's Kite Beach is home to a huge site for UAE flags during the national occasion. It's our pick for the perfect place to show your love for this nation on the 'Gram. From an aerial view, the flags take the shape of Sheikh Khalifa's face. Even Sheikh Hamdan posted a breathtaking video of the view from above!
High spirits among residents and people of UAE
National occasions like UAE Flag Day and National Day are marked with pride among residents across the country. You can find flags placed on villas, towers, cars and buildings. The next public celebration will take place on 30th November for UAE Martyr's Day, recognizing the efforts and sacrifices of Emirati martyrs.