Controversies are of matters which celebrities cannot ever get away from and this Bollywood selflessly got himself into trouble after spending more than half a million just to stop at Dubai.
Dhs 512,000 to stop at Dubai, say what?!
No kiddin' but Indian Pop singer Mika Singh purchased all the first class seats for himself in a flight flying from Dallas to Mumbai via Dubai. According to Gulf News Xpress, the total cost of purchasing the entire first class cabin on Emirates comes up to a whopping amount of Dhs 512,000. Judging by the video, the cabin crew seemed delighted to be part of his video. Check out the video + translations below!
"I hope I start a trend of celebrities following me"
Singh openly challenged celebrities to make a similar service purchase and boasted a great deal about himself. He started by comparing his lifestyle to Michael Jackson, saying that if he can travel alone, so can he. He also boasted about how doing such a stint requires courage, describing himself as a "king" and a "tiger.". Singh then went on to do a mini-tour of the cabin, counting his seats.
Some of the responses are savage
Mika Singh's response was met with a mixed response. Numerous users found the singer's decision "horrible", "waste of money" and a "showoff", whilst some supported his move because he's had a decent history of charity. Plus, check out this savage response!

Some celeb spending has been insane
Not only Mika Singh, there have been moments in the past where a purchase by a celebrity took the world by storm. Purchasing something such as a car or mansion would still be considered understandable but the last time an unbelievable expense happened eight years ago when television personality Nicole Richie got married to punk band artist Joel Madden and had an elephant and according to news outlet Cracked, it was "a good amount of cash" for the sake of good luck. What's more, you'd be surprised to know US rapper Lil Wayne spent USD 15,000 to have diamonds on his teeth!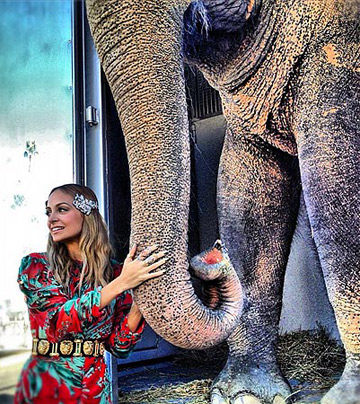 You won't believe Nicolas Cage's insane purchase
First off, the former Ghost Rider actor made news when he purchased a dinosaur skull for $276,000 and years later, it was discovered that the skull was smuggled into the US. Upon the Mongolian government's request, Cage agreed to return the skull.