There's so much more to a burger than just a patty in a bun, and Dubai has a slew of fresh new eateries serving their spin on the meaty marvel. We've lined up our top 4 newest burger joints that we think you need to visit.
Where: MAG214, Cluster R, JLT
Cost: 38-45 dhs
About: If you fancy a burger with an exciting twist, you're in for one helluva' experience at Oh Brgr. The new joint recently opened its doors in JLT with a selection of Caribbean inspired offerings. With their chefs hailing from tropical islands Dominica and Jamaica, you know their 'Caribbean Jerk BRGR,' is going to have that authentic taste.
Where: One JLT Tower
Cost: Dhs 30-75
About: It's roughly been five months since Pickl opened, but it's already developed a huge following, not just because of its meatiness, but for its homemade pickles. The burger spot plays host to a line-up of meals, combos and sides. Our suggestion- go for the 'Double Bacon Cheese Burger' or the 'Beyond Burger' but if you're feeling brave, try the 'Nashville Hot'. It's a chicken burger that tastes amazing but delivers some serious heat. Not for spice lightweights!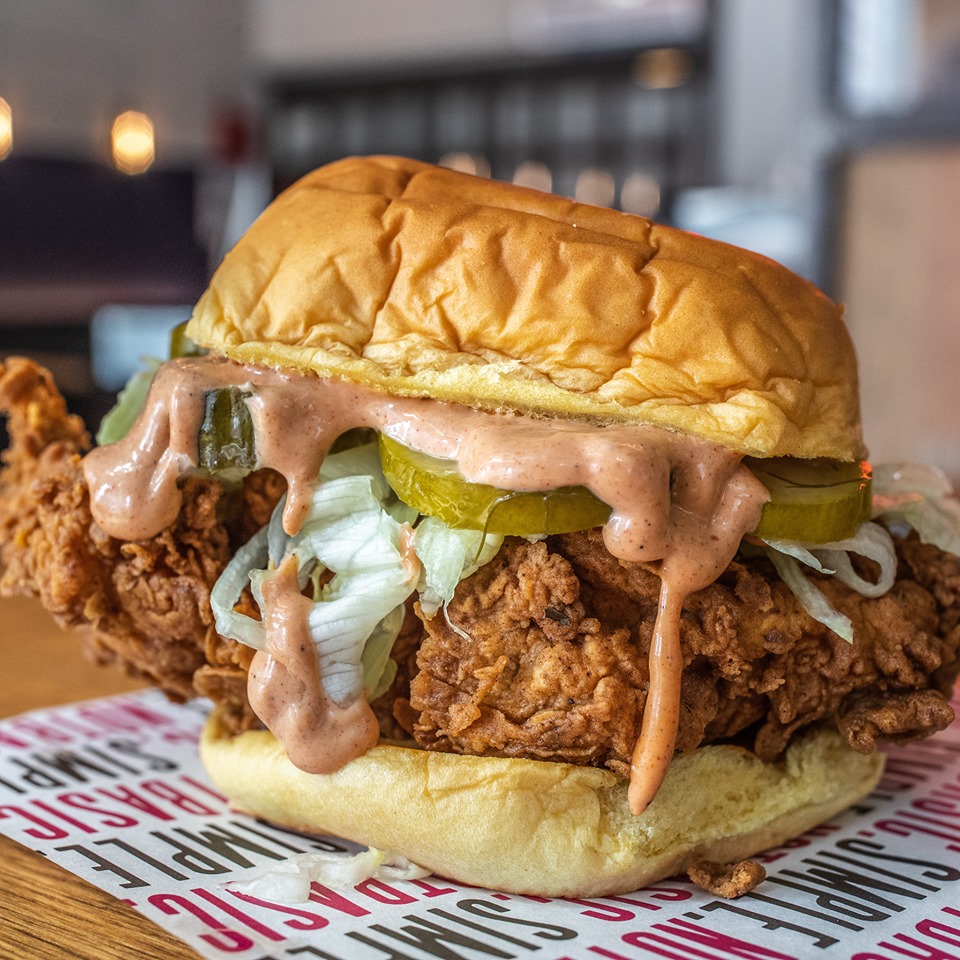 Photograph credit: Pickl
Where: Bluewaters Island
Cost: Dhs 40-60
About: There's something very contemporary and Instagrammable about the sliders at London Slide. Inspired by all-things British, the towering burgers feature three types of colourful buns stacked up with honey mustard, vegetables and grilled meat. Bonus points for its location, London Slide is tucked on the side of Bluewaters, in the shadow of Ain Dubai (that's the massive observation wheel if you didn't know).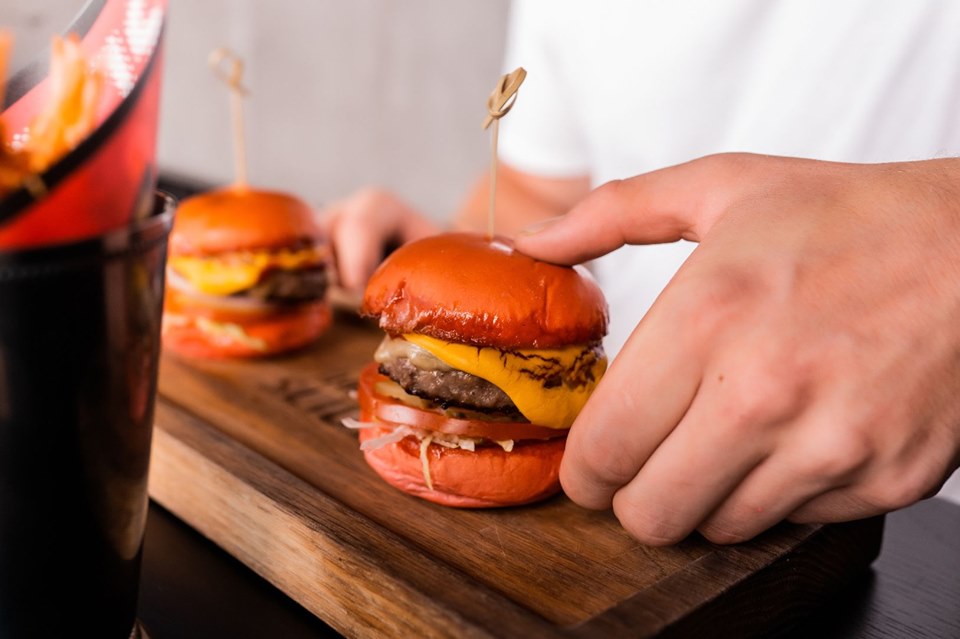 Photograph credit: London Slide
Where: Marina Gate 1
Cost: Dhs 37-72
About: Angus beef burgers, anyone? The Butcher is serving an extensive line-up of 17 mouthwatering meals to suit every food connoisseur's taste buds. Highlights include 'The Cowboy,' 'Who Let The Dogs Out' and the self-titled meal, 'The Butcher'. Prepared with Prime Angus Beef, grilled onion, lettuce, tomato and their signature sauces, you'll want to devour these burgers so quickly, they'll barely touch the sides!
Photograph credit: The Butcher
Hopefully we've got you covered next time you have a craving for a burger. Enjoy and let us know which is your favourite!