Petrol and diesel prices(inclusive of VAT) are announced for the month of August and petrol prices have increased slightly.
Special 95 increased by one fil
Rates for Special 95, Super 98 and E-91 have increased by one fil. A litre of Special 95 now costs 2.46 dhs, up from 2.45 dhs last month, a litre of Super 98 now costs 2.57 dhs, up from 2.56 dhs last month and a litre of E-91 now costs 2.38 dhs, up from 2.37 dhs last month. The good news, however, is that Diesel prices have reduced, costing 2.63 dhs, down from 2.66 dhs last month.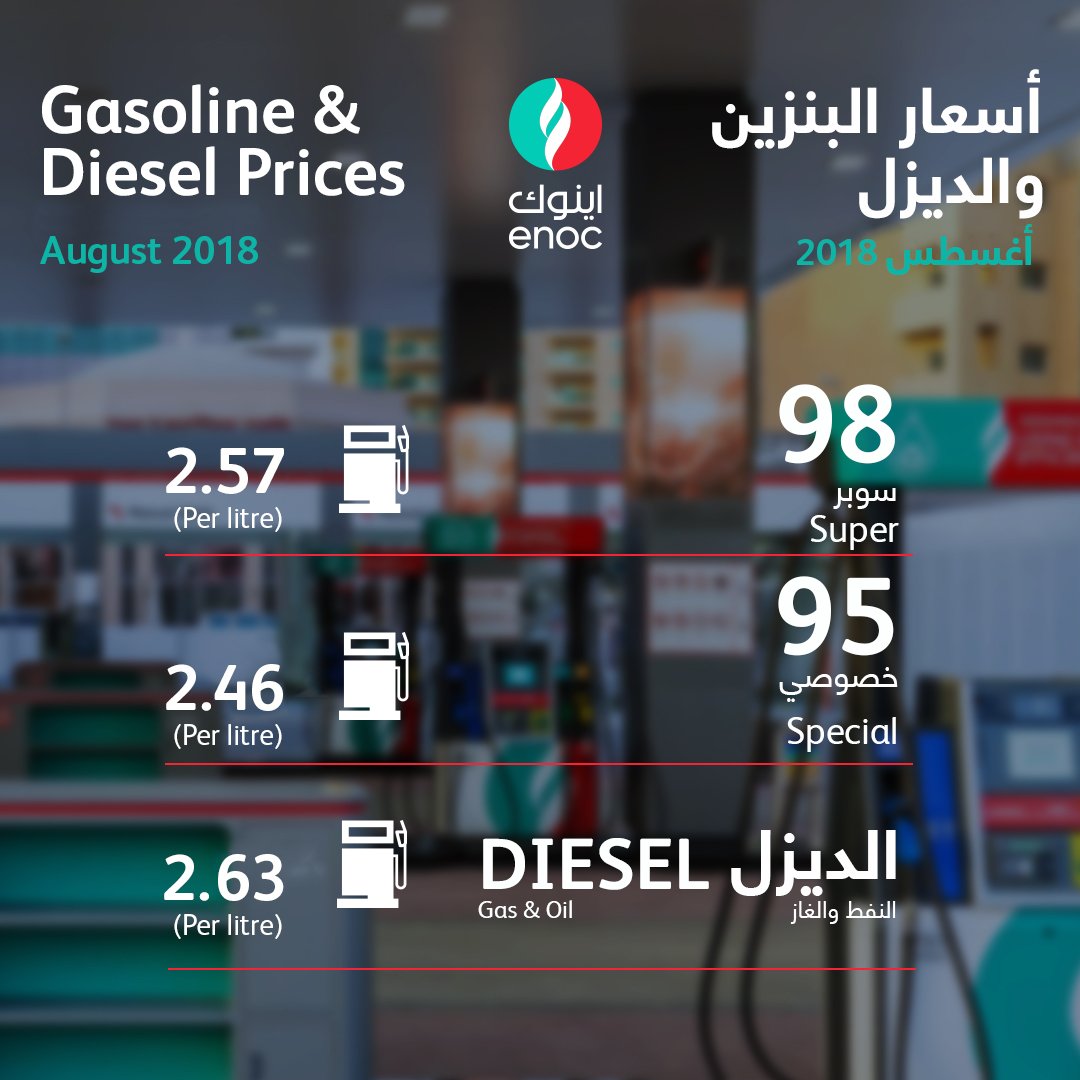 Brent Oil prices have dropped this month
Crude oil trading classification Brent Crude from the UK was edging the $80 mark last month, costing $79.42 per barrel. As of 31st July 2018, the price has gone down to $75.30 per barrel. Whereas, West Texas Intermediate(WTI) Crude from the US has witnessed dropping prices too, from $74.25 per barrel last month to $69.72, as on 31st July 2018.
Motorists are warned not to 'fill and run'
Cases have occurred of drivers leaving the gas station without paying for fuel in the past. Gas stations across the country have issued notices warning drivers to pay or will not be allowed to exit the station. They will not accept identification cards as a guarantee.
Check out these techniques that can help you save fuel
Don't let rising fuel prices worry you. To start off, using the cruise control, keeping the tires inflated and sparing the AC(during the winter season) can be of help in cutting your vehicle's fuel economy, maintaining a low RPM and reduce gas consumption. Other techniques like carpooling and avoiding aggressive driving can save you on cash by dividing it with passengers and reducing expenditure on car maintenance.