Three new drive-through Coronavirus testing centres are opening in Dubai this week to help combat the spread of COVID-19.
The drive-through centres in Dubai will test for Coronavirus using a five-minute nasal swab. The centres are located in Al Khawaneej, Rashid Port and Al Nasr Club.
Not everyone is eligible for the new drive-through test centres, however. You'll need to fill out an online self-assessment form to qualify. And the Dubai Health Authority will use World Health Organisation guidelines to decide who's eligible.
They include:
Anyone who is symptomatic with a cough, fever or shortness of breath and has had close contact with a confirmed or suspected COVID-19 case.
Six more centres on their way
The new DHA centres are just the first in a wave of new drive-through Coronavirus testing centres.
Al Futtaim Health opened their first centre at Dubai Festival City on March 29, testing 400 people on the first day.
And they're launching five more centres in April at the Al Futtaim Health Hub clinics in Al Ghusais, Al Warqa, International City, Discovery Gardens and Silicon Oasis.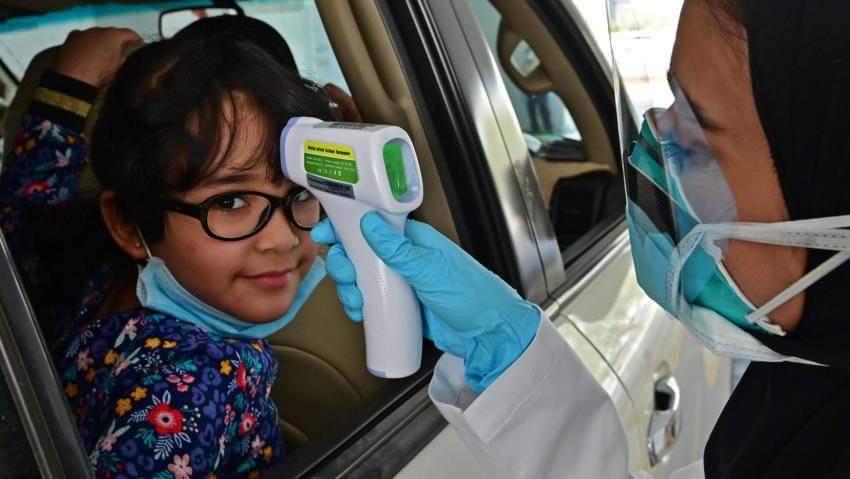 These screenings are free for the company's 20,000 employees and their families. The public can also request tests, but again you'll need to pass an eligibility test. The test will cost AED370 which is the cost price of the equipment used.
Test results can take between one and seven days to come through, with all patients required to self-isolate during that time.
The news comes as Dubai undergoes a strict two-week period of 24-hour restrictions. Stay safe and stay home, guys!