Lucky Voice has teamed up with one of our favourite retro DJs to bring you Flashback Fridays, a celebration of retro music.
Playing all the best tunes from the 70s, 80s and 90s, Flashback Fridays is the ultimate retro hit. And with Gaby Ghazal in charge of the decks, the night has one of the region's best DJs in charge. Gaby has been DJing for 24 years and has been the man behind some of the best nights in the UAE including IT at the Metropolitan Hotel, a night the DubaiLAD team is old enough to remember very well!
We caught up with the Lebanese DJ and VJ to talk classics at Lucky Voice.
Gaby Ghazal interview
What are your go-to tracks from each decade you play?
From the 70s it would be Earth Wind & Fire 'Boogie Wonderland' and The Trammps' 'Disco Inferno.'      

The 80s is all about Jon Bon Jovi's 'It's my Life,' Blackbox and 'Ride on Time' and the Human League's 'Don't You Want Me.'      

And Dr Alban 'Sing Hallelujah,' Snap 'The Power' and Faithless 'Insomnia' from the 90s.
What is it about retro music that still works so well so many years after it was first released?
It's all about lyrics, melodies and memories.

Who are the crowds you attract, do millennials and those in their 20s appreciate the 70s & 80s sounds?
Each decade has its own crowd and listeners, but retro tunes attract an old and the new generation. For the older generation, it brings the old memories of parties, haircuts and costumes,… And all this they are passing it to their kids who are the new generation.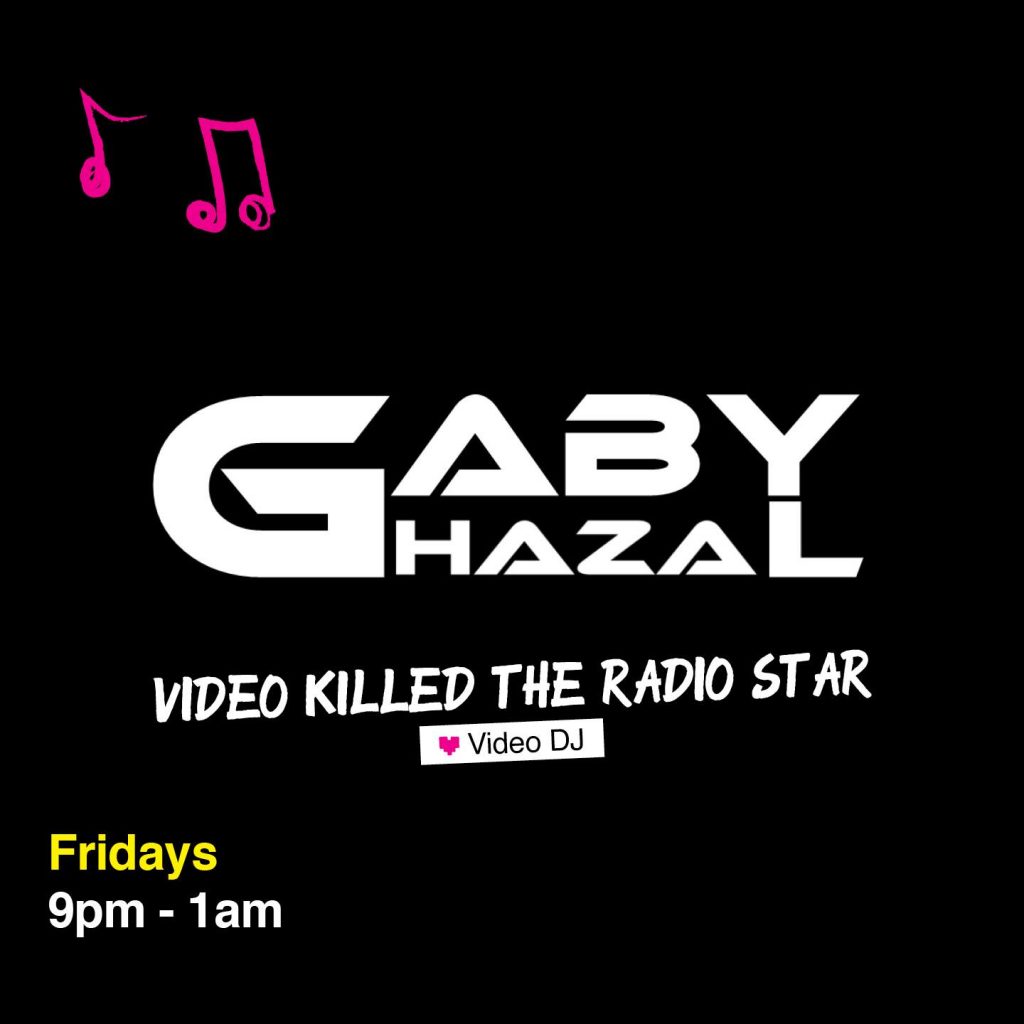 You play 70s 80s & 90s –  which is your favourite decade of style?
My favourite is the 70s decade where it all started, at least in my opinion. The Disco Era was a full package of lyrics, melodies, costumes, dance moves, club decorations and movies.
Flashback Friday runs every Friday at Lucky Voice
6th Floor, Grand Millennium Dubai – Barsha Heights
800 – 58259 (LUCKY) reservations@luckyvoice.ae