London's famed nightclub Toy Room has smashed back on to the Dubai party scene with sell out nights and a jam packed schedule! Located in its new home Soho Garden DXB, you can be sure you're all in for plenty of wild party nights ahead, and this time, it's bigger than ever!
The main BEAR!
Let's be "FRANK" There is only one party animal and chick magnet Dubai cares about, that's Frank the Bear. He never sleeps even after an eventful summer of naughtiness! The famous mascot, already wowing his adoring fans with his crazy antics, mischievous behaviour and wild dancing!, is fully accustomed to his new home at the Meydan Racecourse.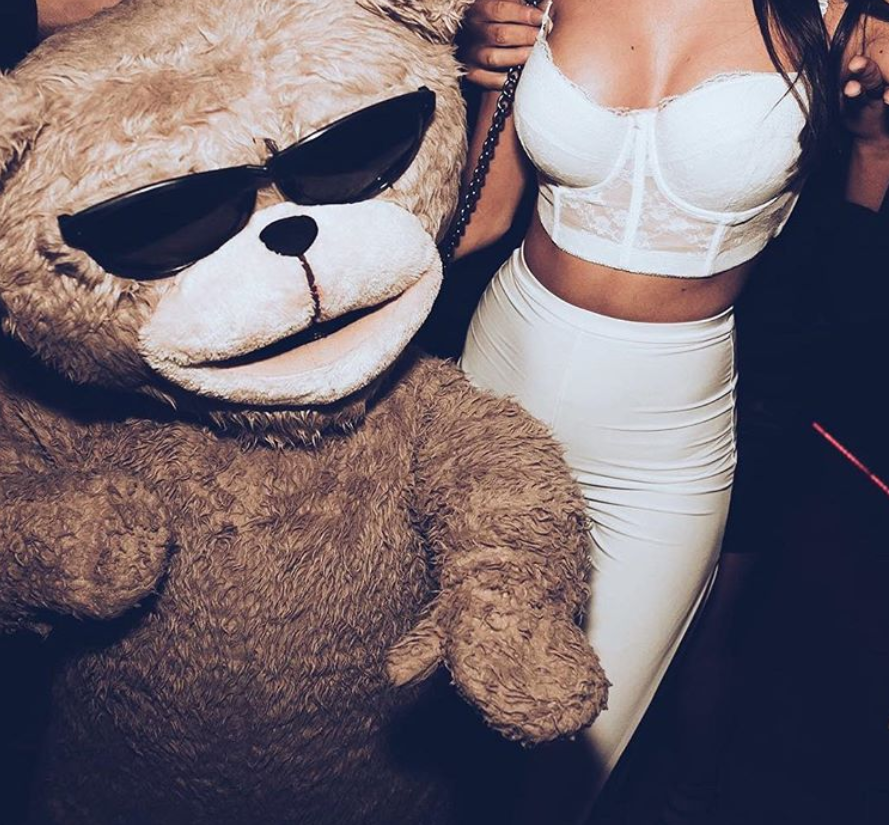 Soho Garden is Toy Room's new home
Over the years, Meydan's Racecourse has become a hub for the dazzling Dubai nightlife and Toy Room is just its latest addition. Nestled just inside the Soho Garden complex, also home to Las Vegas import, Drai's, Ibiza brand, Cafe Mambo, Soho Beach and a plethora of cool food outlets really makes it the destination of choice for Dubai's party elite.
Toy Room capacity is now 600, Sayyyy what!!!
Partygoers are in for a whole lotta' fun at their new home with Frank the Bear since its capacity has increased to 600 people, meaning some more serious dancing and even wilder parties! The Mayfair based club was initially located at Murooj Rotana in Downtown until last December when they announced their relocation.
Prepare yourselves for full on party sessions
Here's how it goes, they've got four parties happening throughout the week; 'Hip Hop with Frank' on Mondays, 'We are Toy Room' on Wednesdays, 'Go Frank Yourself' on Thursdays and 'Toyroom Friday' on well.. FRIDAY! Catch the cool kids, fashion crews and party elite getting their dose of hip-hop, trap, open format and urban flavours! And let's face it. You're guaranteed a crazy night with Frank the Bear there to accompany you.
Watch out for A-listers!
Toy Room is famous for hosting some of the worlds biggest rappers and pop artists for its parties, including the likes of Ja Rule, Fat Joe, Ace Hood, Jay Sean, Bow Wow and more. We're hoping Frank made some new friends during his cheeky vacation so we have even more reasons to come out and party! Not to forget they've got a mix of world class international DJs heading over to play soon and some of Dubai's finest in the shape of DJ Bliss, Mr Shef Codes and friends performing on weekdays and weekends.
For reservations, contact +971 (0)52 463 3338 or email reservations@toyroomdxb.com.