Unless our eyes are deceiving us, there seems to be a glass slide being built on one of the top floors of The Address Sky View. Or it's just a very odd garbage chute.
Sliding into next week like…
If it is what we think it is, the slide could give thrill-seekers their adrenaline fix when they leave CÉ LA VI – Asia's most iconic bar which is set to open on the 54th floor of The Address Sky View later this year.
Daredevils could potentially get the chance to exit the building via the glass construction before landing (we hope feet first) onto one of the floors below, taking in the city views as they go.
Our guess is that the new attraction is going to be reminiscent of LA's famous 'SkySlide'….
Eat, drink, slide, repeat
CÉ LA VI is set to open at The Address Sky View this year. If you've not heard of the iconic brand already, the bar and club is a big deal in Singapore, where it boasts rooftop views at Marina Bay Sands Hotel. With its upcoming launch, we expect that it will be somewhat similar with a bar and club lounge on offer.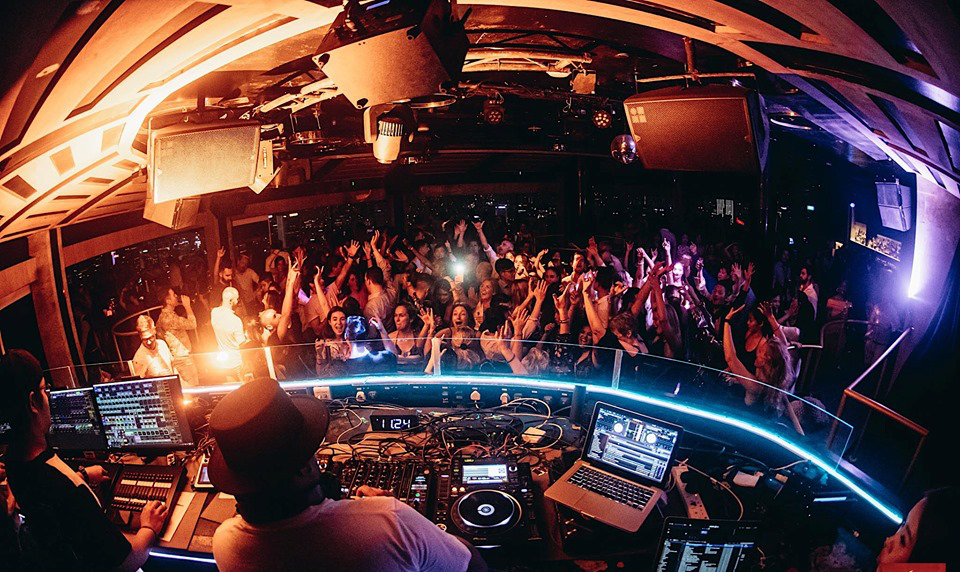 The hotel has announced that they will be accepting restaurant reservations from 1st November. Will the glass slide that we think we clocked be open to guests? Our guess is that it might be a little while yet before the assumed attraction is ready for its first brave customers. One thing's for sure though, we'll be watching whatever it may be with our beady eyes and keeping you posted on this crazy new installation.
The Sky Walk is still going ahead
We're not only excited about the potential slide, but we're also itching to try out the Sky Walk, which has been confirmed as still going ahead. If you haven't heard about it already, the Sky Walk is an attraction being built at The Address, set to open soon (official date awaited). It will allow visitors to be strapped into a harness on the 53rd floor before walking outside the building onto a 30 metre long platform, 200 metres high in the sky. Thrill-seekers are going to be all over it!
Keep an eye on our news section for updates.