A photo on the internet of villas in Dubai has gone viral, with many convinced that the photo is fake or that it's been Photoshopped.
The photo shows a series of villas in the Nad Al Sheba neighbourhood. And with the incredible symmetry and colour changes, it does look like something that's been computer made.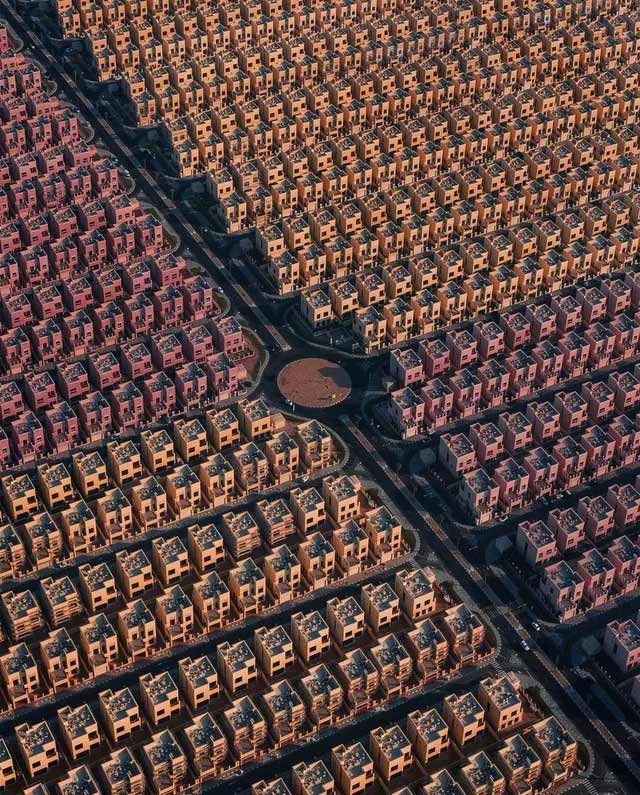 Users on Reddit thought the photo of villas in Dubai had been edited. Another commented that it looked like something out of Sim City.
But the photo is actually a real one. It shows the Nad Al Sheba Villas near Sheikh Zayed Road built by Nakheel. There are 1,572 Mediterranean and Moroccan-style four and five bedroom villas.
The villas cost around AED2.3 million. And hopefully a subscription to Google Maps as it looks like it'll be very easy to get lost around there!
Fly to Dubai with Emirates and get a free 5* hotel for the night
All passengers flying to Dubai on Emirates now claim back a free night's stay at the 5* JW Marriott Marquis hotel.
The deal applies to economy class return flights to Dubai and is valid on flights between December 23 and February 28, 2021.
It's all part of a partnership between Emirates and Dubai's Department of Tourism and Commerce Marketing (Dubai Tourism).
Or you can supersize your holiday and get a two-night stay and an upgraded room if you fly business or first class. The deal also gets you 24-hour check-in and check-out.
To take advantage, book your flight and then email EmiratesOffer@emirates.com with your booking number, the names of all the passengers, phone number and email address. They'll then send you your booking confirmation and you can start getting very, very excited!