Rap mogul and Florida's very own Hip-Hop superstar, Rick Ross is about to head to Dubai for multi-gigs this weekend
Hip-Hop and rap affair with Rick Ross
There's no denying Rick Ross is at the forefront of luxury rap. He's the man behind club conquering anthems like "Purple Lamborghini," "Mafia Music," "Hustlin'," "Aston Martin Music" and "Boss." By the titles of his discography, his style of music is pretty self-explanatory. The 43-year-old rapper is no stranger to Dubai's busy party scene, having performed last November.
Rick Ross taking the stage at Drai's DXB this Friday
Get ready to enjoy live hip hop performances by Rick and his crew at Drai's DXB this Friday, 15th March. Early bird tickets are currently available, priced at Dhs 300 for lads, including two bevvies and Dhs 100 for ladies, including one bevvie. General admission tickets will cost Dhs 400 for lads, including three drinks and Dhs 200 for ladies, including two drinks. Doors open at 10 pm and the party goes on until the early hours. Click here for tickets, or contact 052 388 8857 for reservations.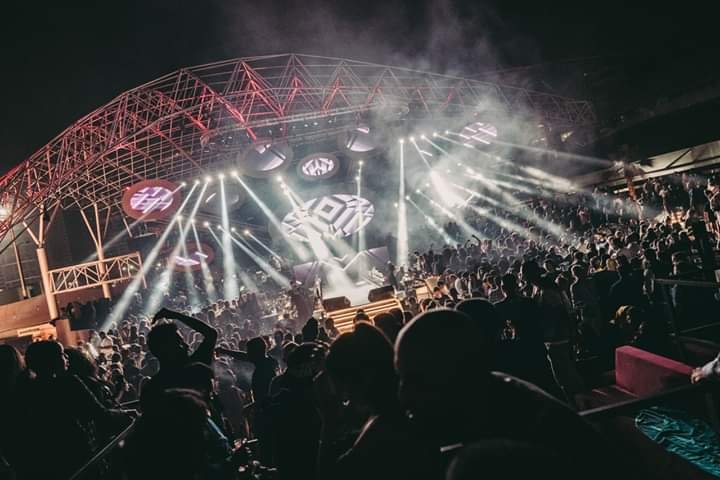 Saturday gig at White Dubai
On Saturday, 16th March, Rick Ross is about to unleash his 'Mafia Music' among partygoers at superclub White Dubai. Ladies can enjoy a limited time Super Early Bird ticket for just Dhs 100, including a drink. In case if you don't get hold of the offer, there are Early Bird tickets available costing Dhs 200 with two beverages, and Dhs 300 for lads, with three beverages. General admission tickets cost Dhs 200 for ladies, inclusive of two bevvies and Dhs 400 for lads, inclusive of three bevvies, unless you plan to head there in the last minute, which will cost Dhs 500 with four drinks. For tickets and reservations, contact 050 443 0933.