UK car manufacturing giant, Jaguar revealed a futuristic all-electric hypercar exclusively for the PlayStation 4 game, 'Gran Turismo Sport.'
Concept GT coupe by Jaguar exclusively for Gran Turismo Sport
In a first, The British car maker launched its own sports car exclusively for the digital world. It's packed with 1,020 hp, capable of touching a top speed of 322 kph and reaching 0-100 kph in under two seconds. While the car is far from becoming a reality, petrol-heads can test it on Gran Turismo's virtual racetrack.
"This project has been completely led by our young designers and represents a once-in-a-lifetime opportunity for them to create a vehicle steeped in our incredible heritage but pushing the boundaries of future design. The team have done an incredible job in creating something which is clearly identifiable as a Jaguar, inspired – but not constrained – by our iconic past."

Julian Thomson, Jaguar Design Director
Virtual sports EV
Crafted with light and stiff monocoque made from carbon-fibre composites and advanced aluminium alloys, the concept car weighs just 1,400 kgs and delivers near 50:50 weight distribution.
It's been developed taking inspiration from Jaguar's iconic racing lineage, the C-Type and D-Type, as well as the British automaker's I-TYPE 4 Formula E and I-PACE eTROPHY racing cars.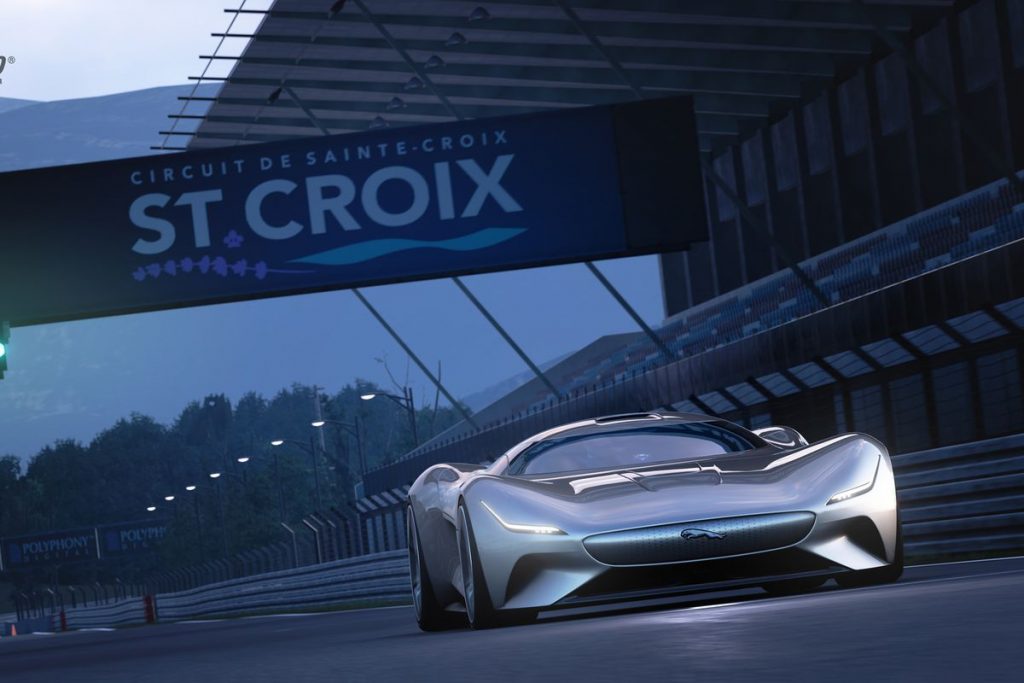 More concept cars on Gran Turismo Sport
Gone are the days of unveiling concept cars and auto shows, as a rising number of car manufacturers are teaming up with Gran Turismo Sport to launch next-gen vehicles. The shift began with Volkswagen rolling out a convertible version of 'GTI Roadster' exclusively available on the game, followed by Bugatti rolling out the 'Bugatti Vision Gran Turismo' and Citroen rolling out the GT model.