Yes, you really did read that correctly – a John Wick rollercoaster is to open in Dubai next year!
The John Wick: Open Contract rollercoaster will be a 10-story tall ride at the Motiongate theme park.
There will be two ways to enjoy the ride. You can either help John Wick hunt down the baddies, or you can hunt him. And the action will all take place in a scaled-version of the Continental, the fabled hotel where John Wick and other assassins gather.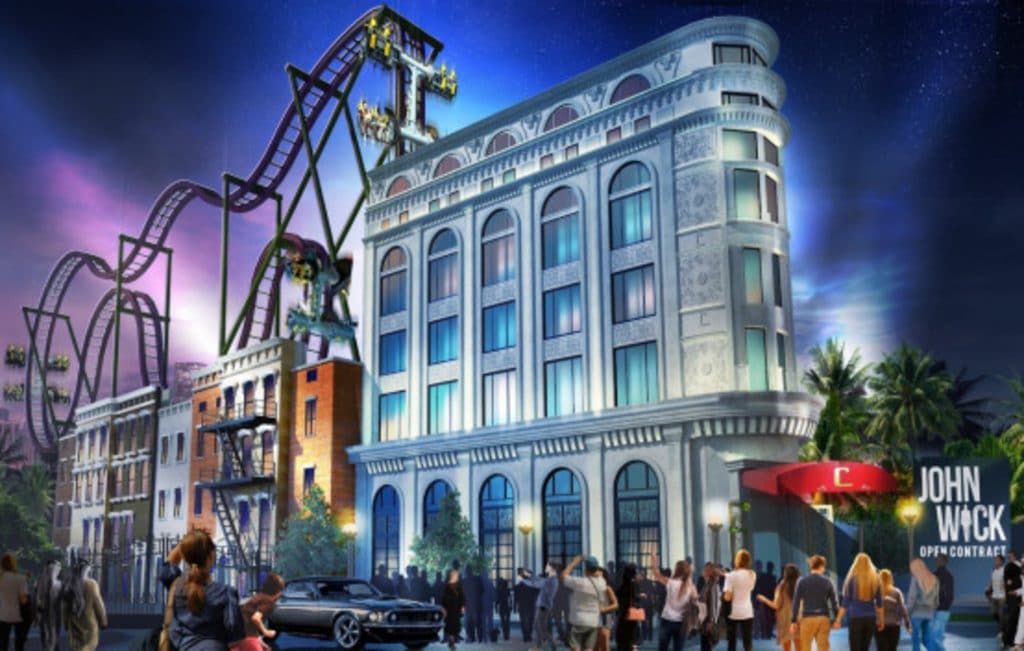 "You'll get two different experiences depending on which path through the queue you choose to get on the ride," said Jenefer Brown, executive vice president of the project.
John Wick, for the uninitiated, John Wick is a popular film character known for his no-nonsense action films. And he's played with serious deadpan style by Keanu Reeves. There have been three films to date, all of which feature stylish action and very-limited plot apart from Reeves' battling bad guys. Which is perfect, to be honest.
Brown continued: "I think what's going to be amazing for fans is to have the opportunity to walk through the lobby of the Continental and experience different key moments in the settings that took place in the films.
"This attraction is really about setting the story by putting people in this very immersive environment. And then you really get the action as you get on the coaster. It's 10 stories high, so there's definitely a level of intensity that's befitting of the franchise."
There's more good news for John Wick fans as two more films have been green-lit. They're due to start filming next year and will be filmed back-to-back.
New Dubai waterpark
The theme park news in Dubai doesn't end there, however!
A new waterpark is coming to Dubai early next year in the shape of Jungle Bay.
Jungle Bay is set to open in January 2021 at Le Méridien Mina Seyahi Beach Resort & Marina.
And while it's smaller than Aquaventure and the nearby Wild Wadi, there are plenty of big rides and slides! And thanks to the more compact size, the queues are likely to be a lot smaller. Which is a winner in our book!