Come this Friday, Dubai Sports City's Kickers bar is running an epic offer, celebrating their fourth birthday bash with select beverages for only Dhs 10!

Four years of Kickers
One of the most sports-centric bars in town, it's almost too easy to have a good time at Kickers if you're into sports. The DSC bar boasts huge television screens and a chilled out atmosphere across the venue for patrons to drink and cheer for their favourite team. As of now, they're hosting live screenings of the ongoing Champions League and will screen all the live action from the Spanish Grand Prix next month.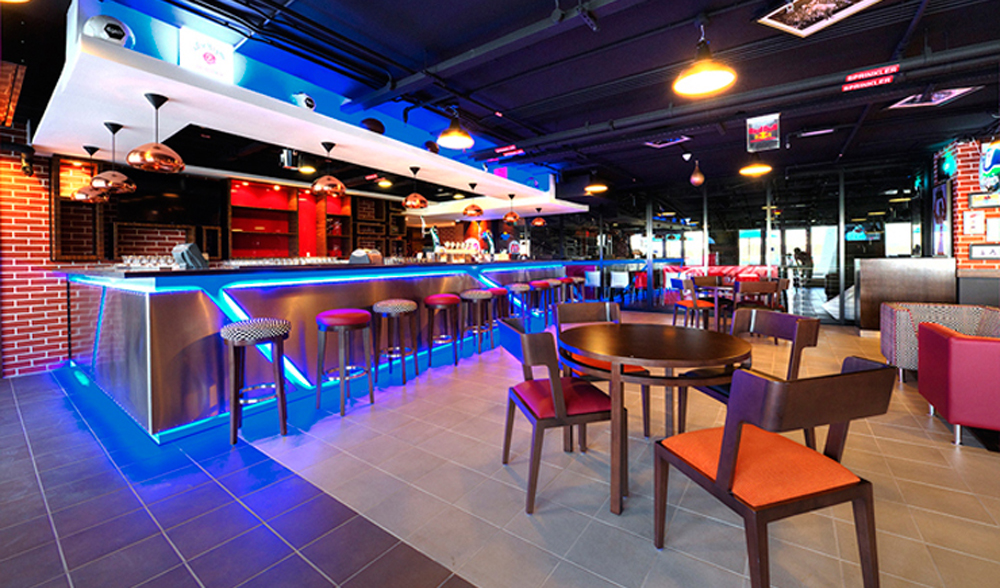 Photograph credit: Kickers
Don't go broke this weekend!
As the month unravels, your night outs probably get cheaper by the week. If you're anything like us, for the first two weeks after payday, you act like a high-roller and head to the best clubs, and splash out on a night out, but as the month advances to its second half, chances are you might tighten those purse strings. Well, Kickers Bar is running an offer where everyone can enjoy bevvies for as cheap as Dhs 10!

Dhs 10 drinks deal available this Friday
Get your pals together and head to Kickers' this Friday to avail the deal, from 12 pm-2 am. The DSC bar will play host to homegrown DJ Trina, playing behind the decks from 12-5 pm, followed by a band performing live music from 6-9 pm, and local DJ Joe playing his set from 9 pm till the wee hours of the night. For reservations, call 04 448 1001 or drop an email to kickers@dsc.ae.