There will be no shortage of laughter in Dubai this month as The Laughter Factory is bringing a trio of top comedians to the city.
Check out the headliners
Pat Burtscher
A seasoned stand-up veteran on the comedy circuit, Pat Burtscher is a regular fixture at festivals like the Melbourne International Comedy Festival, Edinburgh Fringe Festival, Adelaide Fringe Festival, Singapore Comedy Fringe. Expect some well-crafted observations and self-deprecating humour from the Canadian comedian.
Andy White
Preoccupied with silly voices and banter, Andy White delivers a set that is as amusing, earnest and hilarious as the gig does down. He's been featured on shows like 'It Started With A Quiz' and 2007 and the 'Vote Now Show' in 2017.
Markus Birdman
Some call him 'uniquely talented' and some call him a 'versatile' comedian on the circuit. Markus Birdman rose to prominence after his successful solo show, 'One Step Beyond' to the Edinburgh Fringe in 2004 and went on to be part of BBC Radio's 'Spanking New' sketch becoming the voice of ITV's 'Blank Screen'.
Here are the where and when of The Laughter Factory this month
Thursday, 12th September– Arabian Ranches Golf Club, Dubai 7:30PM
Thursday, 12th September – Movenpick JBR, Dubai 9PM
Friday, 13th September – Grand Millennium, Barsha Heights 9PM
Wednesday, 18th September – Park Rotana, Abu Dhabi, 8PM
Thursday, 19th September – TRYP by Wyndham, Dubai 9PM
Friday, 20th September – Dukes Dubai, The Palm 7PM
Friday, 20th September – Hilton Dubai Jumeirah, 9PM
Early bird tickets are currently available for Dhs 140 until Wednesday, 4th September. The event is for ages 21+.
'Whose Line Is It? Anyway' coming to Dubai this month
What's more, The Laughter Factory is bringing 'Whose Line Is It Anyway?' by the UK's premier improv comedy troupe, 'The Noise Next Door.' Touted as the next big thing in comedy, the 11-time sell out superstars have been bringing the banter to the BBC network and ITV with witty one-liners and epic stories.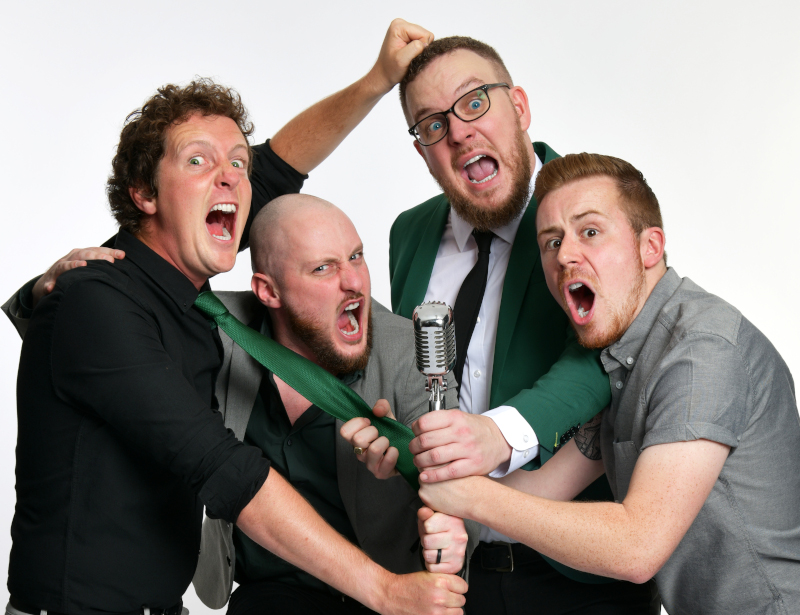 The show comes to Dubai on Thursday, 26th September at Movenpick JBR starting from 9 pm and to Abu Dhabi on Friday, 27th September at Park Rotana, 9 pm onwards.