Logan Paul faced a bitter defeat in a hotly anticipated rematch against KSI and claims the ref's decision to deduct two points cost him the fight. He argues that he should have been given a warning instead of losing points. The referee made the deduction after Logan delivered a punch behind the head and a push.
KSI wins intense rematch versus Logan Paul
Both the YouTubers squared off at Los Angeles' Staples Center for a rematch, following a majority draw last year. The duo exchanged a flurry of jabs, punches and uppercuts that ended in a close victory for KSI. Two judges ruled in favour of the British YouTuber, while one judge was in favour of Logan. The final scorecard reads 57-54, 56-55, 56-55.
Massive controversy as judges deduct two points for Logan Paul in round four
Round four saw Logan Paul hit KSI when he was down, to which referee Jack Reiss rewarded him with a knockdown but told the judges to deduct two points from him.
The ref could be heard telling Logan "You can't do that s—," while the crowds roared "F— you Logan."
Logan Paul scores a knockdown over KSI, but is deducted two points.#KSILoganPaul2 pic.twitter.com/KIdOMIgEKb

— DAZN USA (@DAZN_USA) November 10, 2019
Those two points cost Logan's victory. As the final scorecard shows, KSI won by a tiny margin.
The scorecards for tonight's Main Event 📊#KSILoganPaul2 pic.twitter.com/XPsoOCt0Q2

— DAZN USA (@DAZN_USA) November 10, 2019
Here's what Logan Paul says about the loss post-fight
"I let emotions get the best of me, but I will say, no warning and I got two points taken away from me? That's why I think I lost tonight. Do the math. The two points that I got taken away from me was the reason I lost tonight. I would love to contest the commission because I think I should have gotten a warning."

Logan Paul
KSI is "done" with the feud
When asked about a third rematch, KSI rejected the idea sayingm "It's done" while the Ohio-bred Paul is down for another match.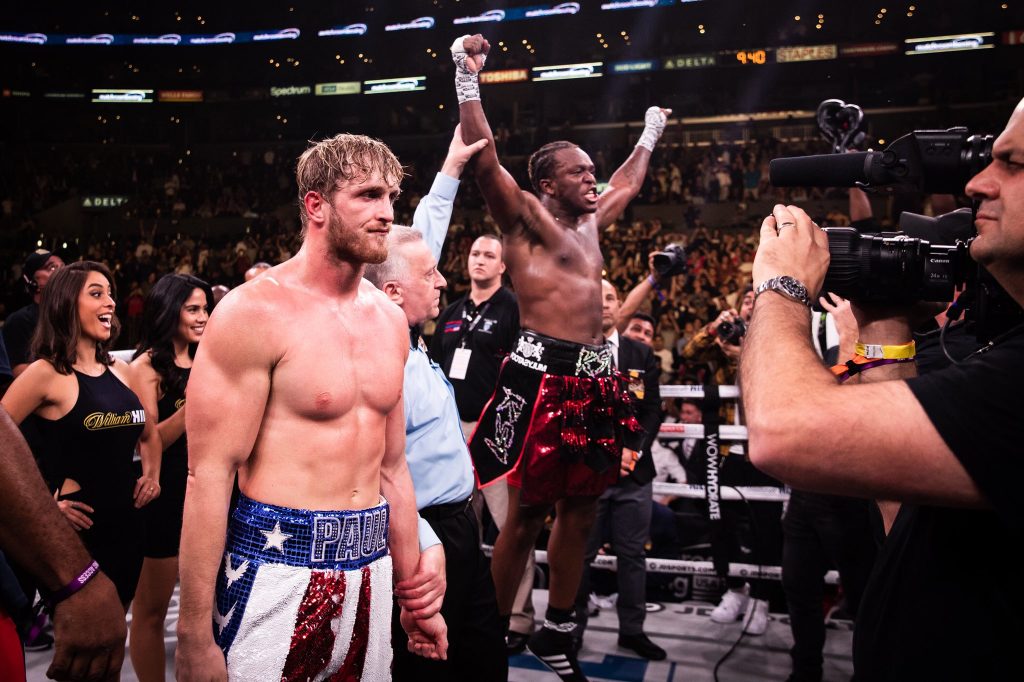 Photograph credit: KSI (official Twitter)