Just like love stories in movies, the viral 'Plane bae' story has got social media users in awe of how two strangers sitting next to each other in a flight got talking and how one thing led to another.
Romance started after exchanging seats
First off, the flight was from New York to Dallas and a couple had separate seats. Rosey Blair, one half of the couple, asked the woman seated next to her(Blair's) boyfriend to exchange seats so the couple can sit together. After agreeing to exchange seats, the woman had no idea she was in for a romantic journey with a man seated next to her.
Seatmates happened to have common similarities
Blair documented the entire romance LIVE on her Instagram Stories and Twitter, reporting that they both had mutual similarities. They both were personal trainers, they were vegetarian, talked a great deal about fitness, bought each other proteins and ended up leaving the airport together. Thanks to their romance, she's become a hit on social media, getting 370,000+ retweets and 900,000+ likes. However, there's a huge backlash to her documentation.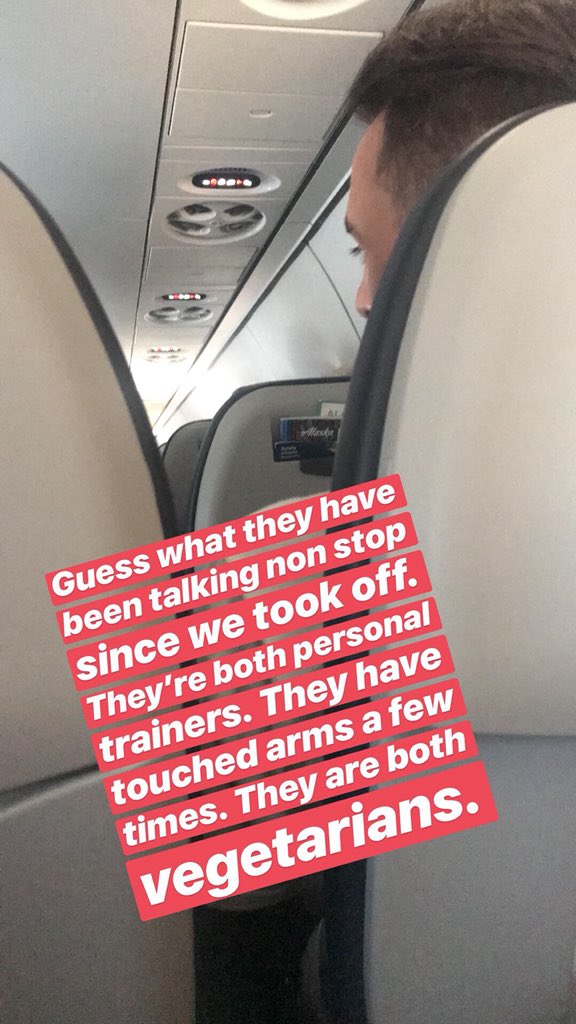 Privacy invasion about the duo is being questioned
From the 900,000 people the story reached out too, numerous social media users criticized Blair for invading the duo's privacy, finding the story "creepy", "disturbing" and a "crime." It led to a debate where some felt Blair didn't disturb their privacy because she censored their faces while the rest are calling for the thread to be deleted. Else wise, some social media users used the thread as an opportunity to share love stories they've had at an airport or during a flight.

Blair had a response to the backlash
Since the debate heated up, Rosey Blair responded to the public feeling "guilty" about the incident. She said "I hope that many of you are inspired by the story I shared. Sharing this story has also made me reconsider some of the thoughts of negativity I too have been guilty of putting out into the world. If you have been feeling low, I hope you are reinvigorated to serve yourself and those around you some much-needed cheerfulness."
PS-the love story is going on!
Since the duo deplaned the airport, things seemed to be getting on very well among them. One half of the couple, Euan Holden appeared on the US talk show 'Today Show' and complimented the woman, saying "She's a very very very lovely girl. Very attractive and beautiful and has a lot to say for herself, very intelligent". He even joked saying "Sat here thinking about how different the day would [have] been if I missed my flight". You can check the entire thread here: https://bit.ly/2J76Z4M.