Calling all residents! The Expo 2020 project is in the works and has a dedicated hub exclusively for volunteers designed to inspire and engage them through projects as part of the journey to 2020.
House of Volunteers launched today
Her Excellency Reem Al Hashimy, UAE Minister of State for International Cooperation and Director General, Dubai Expo 2020 Bureau launched 'House of Volunteers,' a dedicated hub for volunteers to collaborate on projects and help welcome the world to Expo 2020 by demonstrating Emirati hospitality, culture and values.
Registrations open for up to 30,000 volunteers
House of Volunteers has received close to 8,000 registrations and are open to another 22,000 volunteers. The minimum age to volunteer is 18. Shortlisted participants will go through training and will get the opportunity to participate in special events, activities and brainstorming sessions. Registrations are open to people of all backgrounds, including students, professionals, retirees, homemakers and people of determination.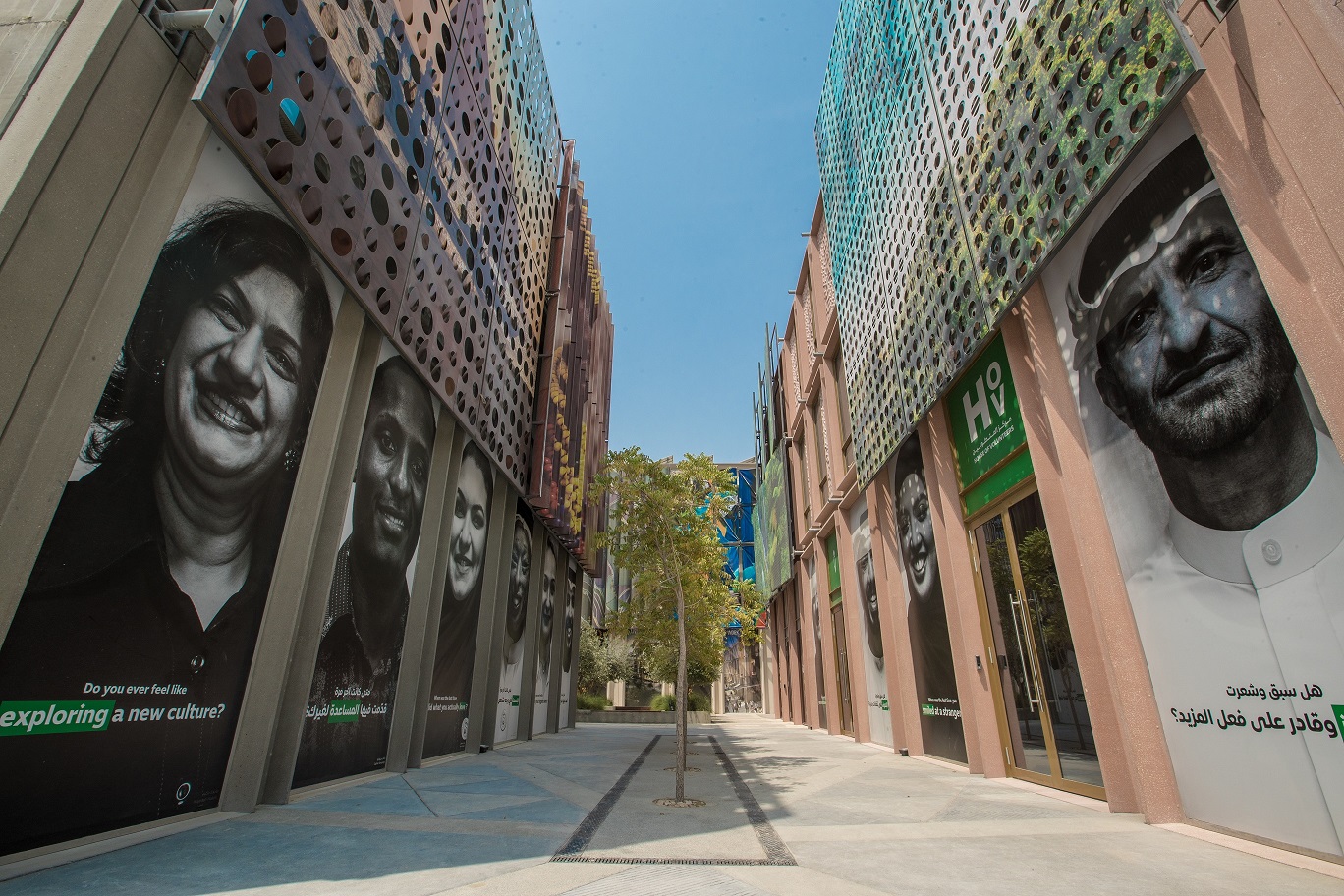 Volunteers instrumental for visitors' experience
Dubai is expected to receive 25 million visitors from October 2020 to April 2021 during the Expo and to handle this massive figure of visitors, Her Excellency Reem Al Hashimy said volunteers will be the "face of this momentous global celebration" and "will play an integral role in delivering an exceptional visitor experience for millions of people."
She also said "By engaging people from all segments of society, the Expo 2020 Volunteers team is capitalizing on the diversity of the UAE – a country that is home to more than 200 nationalities. With the House of Volunteers, our rapidly growing family now has a physical space in which to bring to life Expo's theme of 'Connecting Minds, Creating the Future'.
Giving back to the nation in line with national initiative
House of Volunteers also serves as a platform for residents to give back to the UAE community, inspired by this year's national effort 'Year of Zayed', honouring UAE's founding father and former President of UAE, His Highness Sheikh Zayed bin Sultan Al Nahyan's centennial anniversary and the legacy he left of volunteering and humanitarianism.
Her Excellency Reem Al Hashimy said "The UAE's leadership has instilled in us the importance of 'giving back'. It is in our nature and especially pertinent during the Year of Zayed. Volunteering at our region's first ever World Expo will, therefore, be an enriching experience, regardless of age or background."
Programs available in 30 categories
Residents interested in being part of House of Volunteers can select from a range of categories to work in, such as hospitality, sponsors and international participants. 170 countries have confirmed their participation, and it's expected that more than 180 countries will be part of the Expo. The networking and career development opportunities here are endless, to which Abeer Al Hosani, Head of Volunteers at Expo 2020 Dubai said "The House of Volunteers will enable Expo 2020's volunteer community to learn, network and engage as a group of like-minded people striving towards the same goal. More than 30,000 volunteers will come together to welcome the world to the UAE while undergoing their own personal journeys of growth and development with Expo 2020."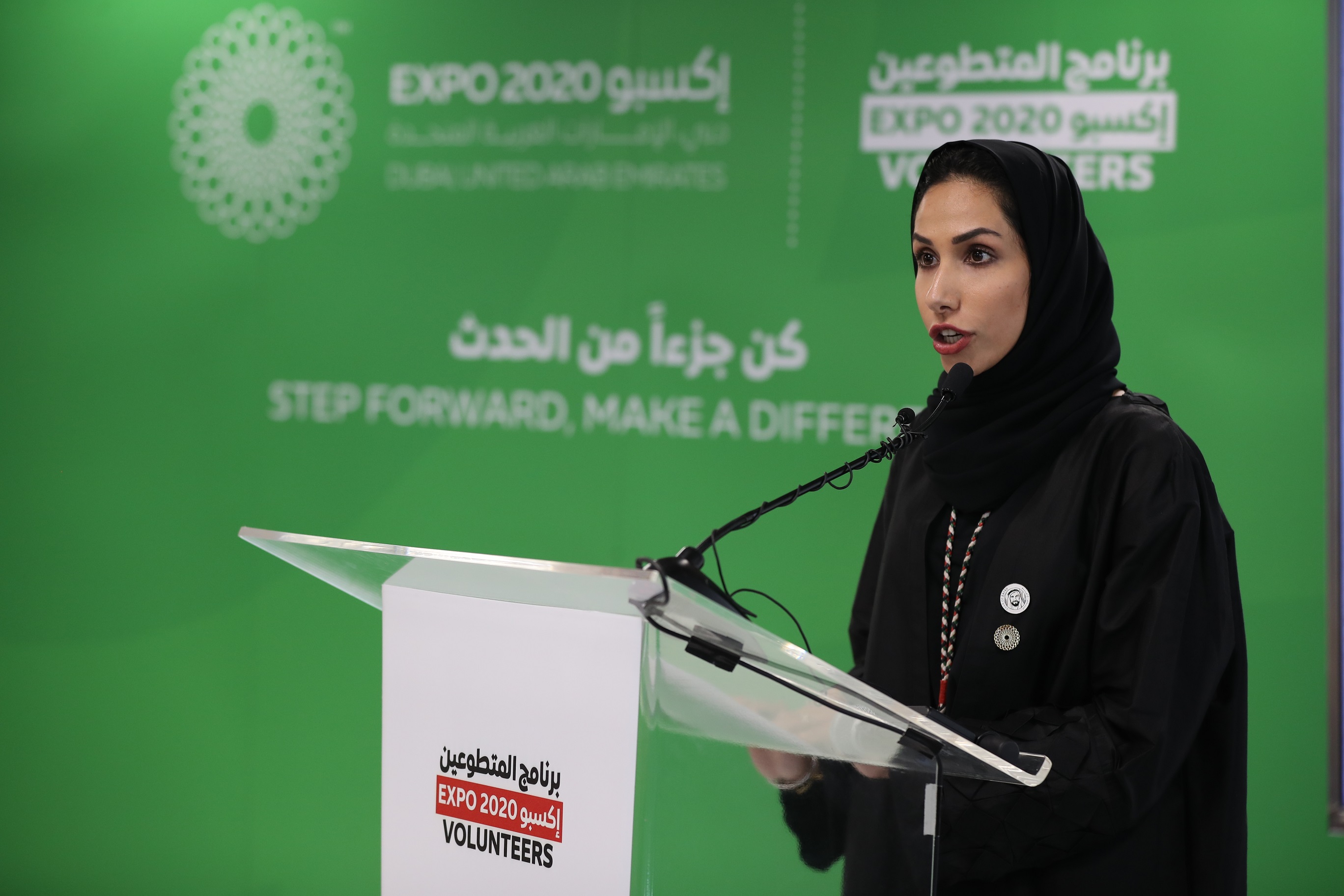 New challenges and opportunities for current volunteers
Speaking to DubaiLAD, Mohammed Mustafa, an Indian resident who has been working with House of Volunteers since last year, praised the opportunity Expo 2020 has given him and enjoys the fact that he has something to look up to after his daily work routine. He said "It's amazing because we didn't have anything after working hours. Now, we have a lot of things to do. We're meeting new people every day, communicating and interacting with a lot of nationalities, so it i's a great experience."
House of Volunteers are open to volunteer registrations and have got 15 interviews booths where interviews are going on a daily basis. Minimum age to volunteer is 18. To register, click here.