Five roads in the capital will have their speed limit changed to 140 km/h, effective from Wednesday, 12th December onwards.
140 km/h speed limit on five roads
Abu Dhabi Police announced the change in speed limit to 140 km/h on the following routes: Sweihan-Al Hayer Road (E20) from Zayed Military City roundabout to Truck Road intersection (E75), Sweihan-Al Hayer Road (E20), from Truck Road intersection (E75) to Al Hayer, Al Ajban-Al Saad Road (E16), from Al Ajban Palace roundabout to Al Saad and Al Ain-Al Qou' (E95).
No buffer on speed limit in Abu Dhabi
Last August, the 20 km/h buffer on the speed limit was ordered to be removed by Abu Dhabi Police. The speed limit on roads was increased by their respective buffer, however, to avoid confusion. Some of the highways, like Sheikh Khalifa bin Zayed highway, continue to have a speed limit of 160 km/h.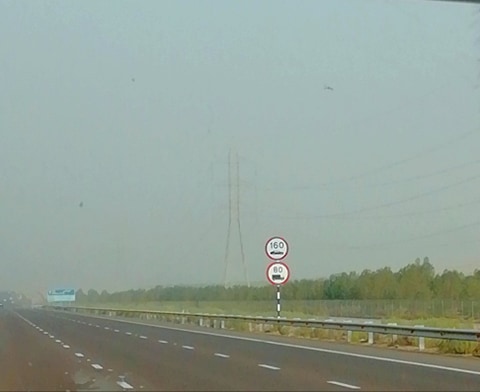 Speeding a major issue in Abu Dhabi roads
E311 remains an accident-prone road for drivers, witnessing fatal accidents and pile-ups. Last January, the highway witnessed a collision of 44 vehicles due to poor visibility. Footage showed foggy scenes on the highway and 22 people were reported injured. Check out the footage: