UAE's longest running sporting event, The Dubai Sevens attracted Rugby fans from all over the world to witness high octane sporting action last weekend. Here are all the highlights from the championship.
New Zealand wins big at Dubai Rugby Sevens
2018 Rugby World Cup Sevens champions New Zealand continue their winning streak. The All Blacks Sevens defeated USA 21-5 to clinch the title for the second time. Given that New Zealand didn't have its best team, with its "soldiers" unavailable due to injuries, players like Tone Ng Shiu, Dylan Collier and Ngarohi McGarvey Black helped the team win by a significant margin against the USA, who made it to the finals for the first time.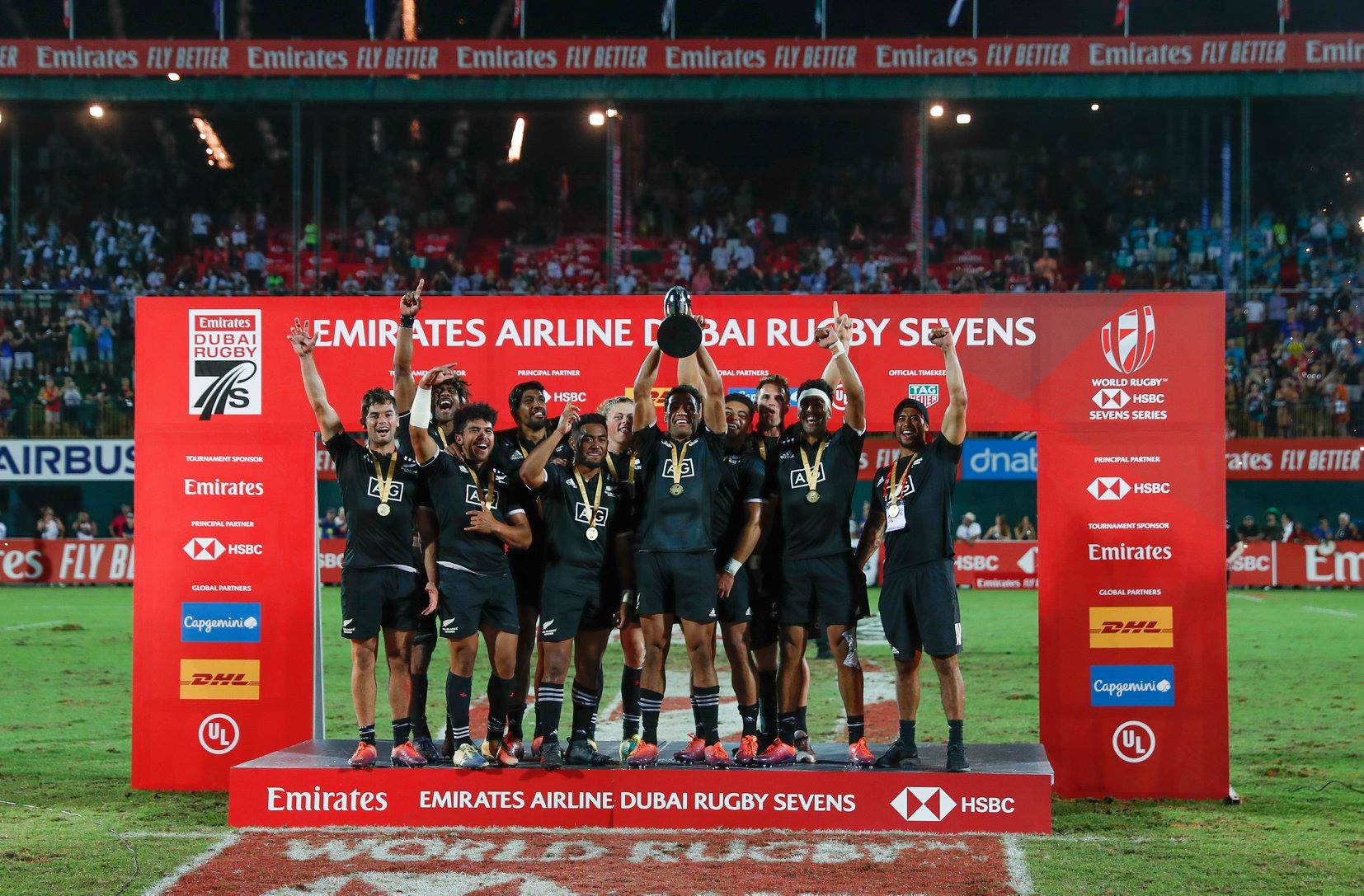 England wins bronze in close encounter versus Australia
Meanwhile, England edged Australia to win bronze in a last-minute thriller. Thanks to Harry Glover's final crossing, England won 15-14. Australia's coach, Tim Walsh felt the team was "not quite there yet." He said "We were very close to winning both those games, but we didn't and that's the reality of where we are at. We're in the top four but we want to be on the podium."
Fiji stuns crowds with an extra-time victory
Despite Fiji and South Africa's ranking among top two in the 2018 series, the two teams had to battle it out for the fifth position at the Dubai Sevens. The Blitzboks dominated the match until Fiji's Waisea Nacuqu and his men attempted a breakaway to stop South Africa's Vilimoni Botitu from a straightforward conversion, meaning extra time to decide the winner. Thanks to Aminiasi Tuimaba collecting his kick, Fiji managed a last-minute draw and clinched the fifth position.
Hard-fought victory for France in Challenge Trophy
France defeated Samoa 33-24 to win the Challenge Trophy last Saturday. It didn't come easy for them, however. Samoa seemed most likely to win the title until the first half, leading 21-7. Their momentum ended when Siaosi Asofolau was given a yellow card, allowing France to make the most of it, with tries from Stephen Parez, Jonathan Laugel and Tavite Veredamu helping the team win.