No foolin' but there's a massive life-sized gold sheep cake for sale this Eid Al Adha, made by a confectionery in Jumeirah and it's legit #OnlyinDubai material.
Say hello to Baaaassel
Big ups to Chateau Blanc for coming with the gigantic sheep cake, which they've named as Baaaaseel. It took 72 man-hours to come up with the cake and the best part; Its hooves are made of pure Belgian chocolate, whilst its horns are sprinkled with edible 22k gold. That's a lot of calories! But then, what's Eid without desserts?
*Gulp* You wouldn't believe its price tag
Brace yourselves, the gigantic cake comes with a price tag of a whopping Dhs9,500 and it can be served to up to 75 people, so definitely you won't have to take time off to make Eid favourites like Umm Ali or kunafeh. The life-sized cake weighs 19 kgs and with a meter-long height and 50 centimetres width. 70% of the sheep is actual cake.
Baaaassel is on offer online
Chateau Blanc's exclusive cake can be purchased online on joi Gifts, inclusive of VAT but promo codes cannot be used on this one. It's perhaps their most expensive cake on sale and they came up with an amusing caption to it, saying "Eid Al-Adha celebrations come in all "sheeps" and sizes!" You can check their listing here.
Proceedings will go to a charitable cause
How nice! In line with the generous offerings during the holy festival, jio Gifts tied up with Sharjah's Social Empowerment Foundation, wherein all of its proceedings will be donated to them and funds will be used in support of orphans. In fact, the foundation is working on a project to provide education to 1,700 orphan students.
Slick range of custom-made cakes at Chateau Blanc
Wow! The French patisserie has got some exceptional works done on cakes to suit pop culture fans, animal lovers, make up enthusiasts and football fans. Some of their recent works were on themes like Jurassic Park, MAC Cosmetics and a FIFA World Cup. Plus, they've got an exquisite range of pastries, chocolates and sweets.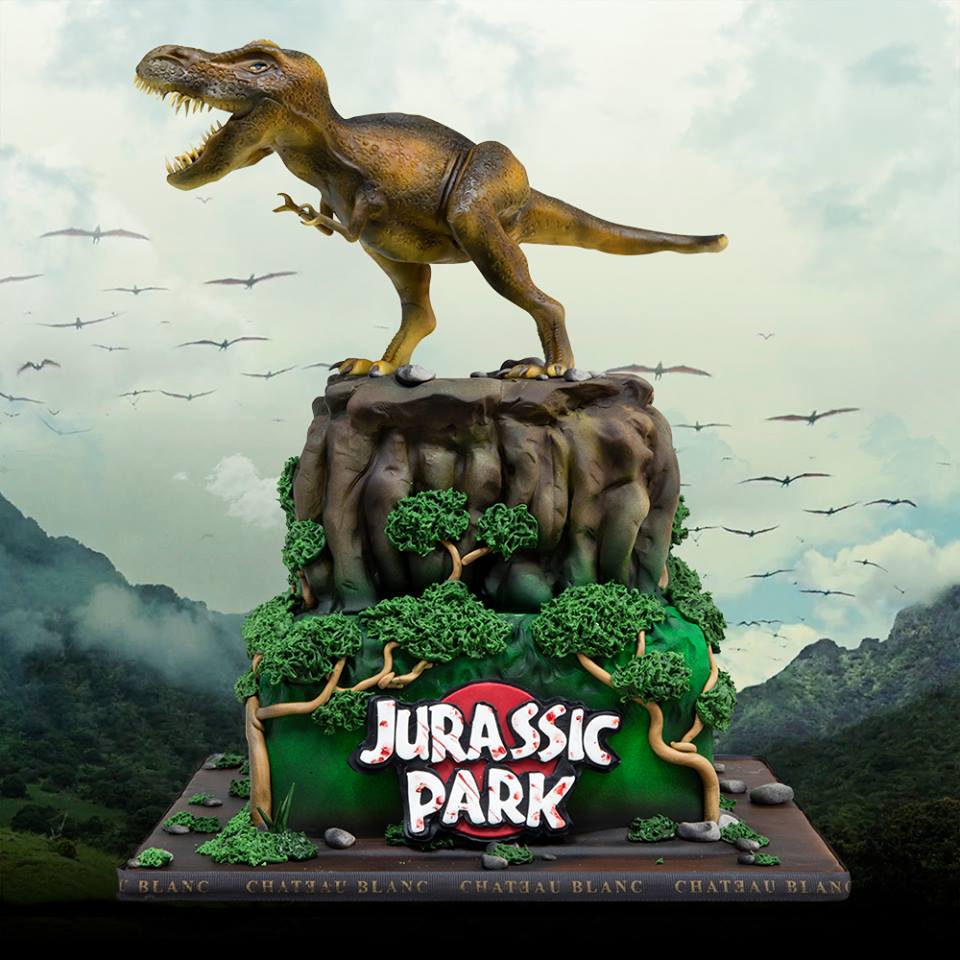 Check out the last time when Dubai came up with something gigantic
For this year's Easter, Fairmont Dubai came up with a chocolate Easter egg, weighing 200 kgs and had over 436,000 calories! It took a month for Fairmont Dubai's culinary and engineering team to come up with the egg and it was put on display at the hotel's entrance for three weeks. In fact, 55% of the egg was made using dark chocolate.