No foolin' but Mr Miyagi is throwing the ultimate birthday bash of this summer with a splendid deal for party goers, promising to be an unforgettable night.
Buy one get one on all items, say what?!
Be it lunch, dinner or the party, Miyagi's treating everyone with a buy one get one free on all items! This also includes crowd favourites such as dynamite shrimps, loco coconuts, bento boxes and the new fish bowls. Plus, it's going to be a full moon party, so save all your energy and party it out with your mates and the birthday boy!
Save the date: 21st August
Miyagi's first birthday is happening on a hump day and to celebrate the special day, he's callin' everyone to the dance floor and we can't wait to see him with our favourite homie, Mini Miyagi showing off their cool Thai dance moves! What's more, there's going to a live pong show with towers where you can challenge your mates and play.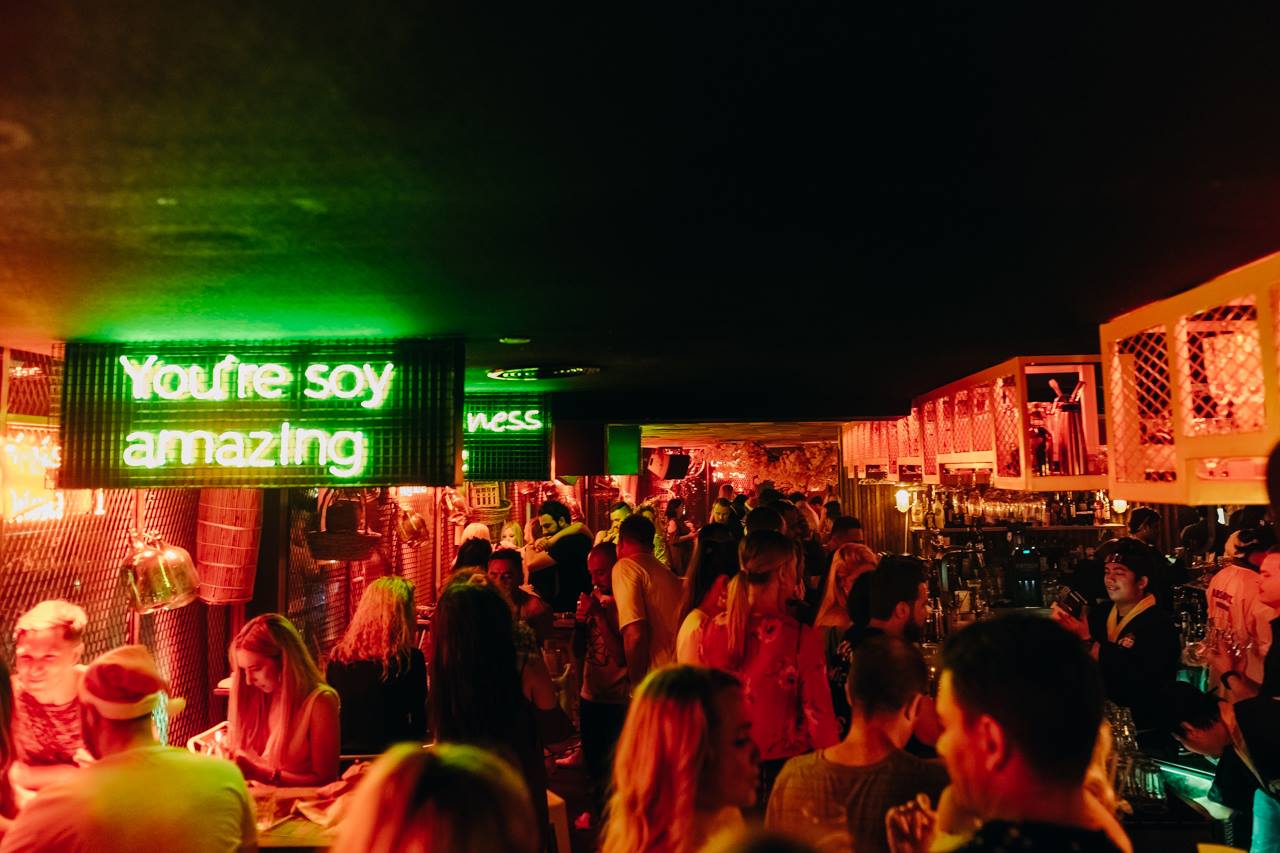 Glitter and paint on the walls, hell yeah!
Remember the lively colourful music videos by Kesha back in the day? Looks like the full moon party is going to be something similar, with vibrant colours around lit with UV lights all over the place. They've even got a glitter station along with paint from wall to wall, so don't be afraid of getting your hands dirty! With all the fancy décor they're coming up with, it seems like the birthday bash is going to be undeniably lit!
Music choices for 'errbody
Partygoers can groove to their music preferences as they're giving headphones that have got two channels, playing a mix of 90's R&B, commercial dance, cheesy classics, dance and more. If you haven't been to Mr Miyagi's, it's a silent disco concept where every party goer is given a pair of headphones, synced to the DJ's deck.
Mr Miyagi's first birthday is happening on Tuesday, 21st August and it's a buy one get one free offer all day. It's located at Level 9, Media One Hotel and entry is free. For more details, contact 04-420-7489 or email eat@mrmiyagisdubai.com.