If you enjoy live sports and parties, this week offers a great chance to explore Dubai. We've come up with a rundown of the best events happening this weekend.
Dubai CrossFit Championships
Where: Dubai Duty Free Tennis Stadium
When: Thursday, 13th-Saturday, 15th December
About: The eyes of the fitness world will be looking at Dubai for the first-ever sanctioned CrossFit championships. The first edition kicked off yesterday and will run through for another three days, showcasing high-octane CrossFit action. You can watch the action from day four and five live at Dubai Duty Free Tennis Stadium. Tickets are priced between Dhs 30-50. Otherwise, you can catch the live action from their website or on Dubai Sports TV.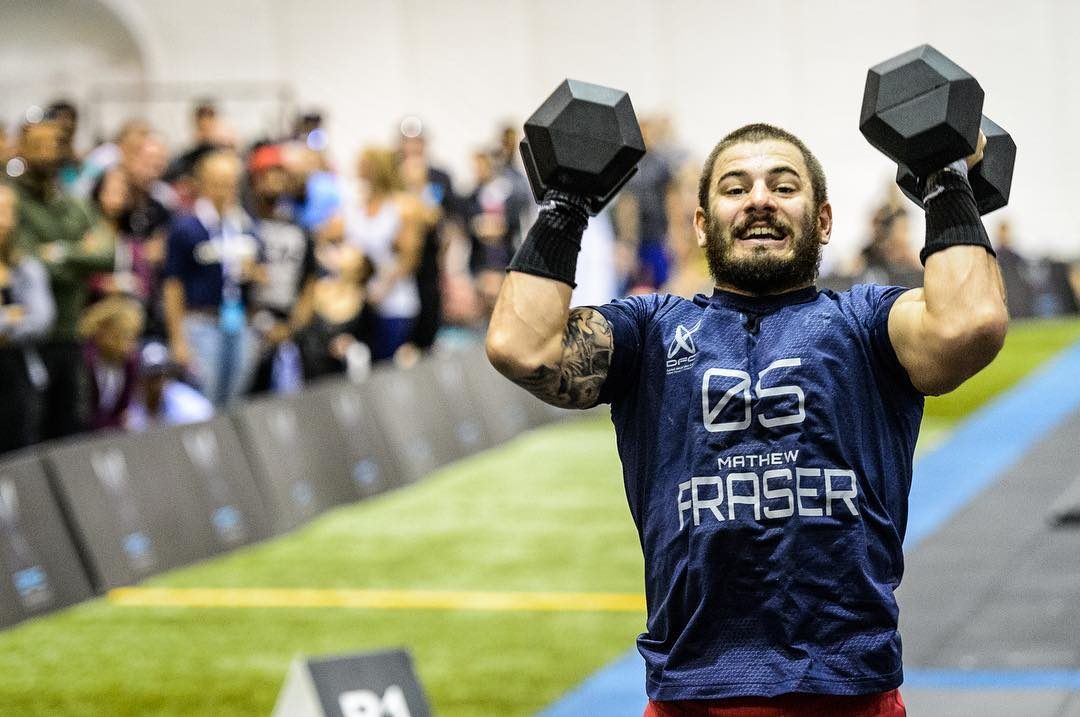 Shaggy live
Where: Base Dubai
When: Thursday, 13th December
About: Catch Reggae star Shaggy deliver a Boombastic performance at superclub Base Dubai this Thursday. The Jamaican rapper exploded onto the scene in the early '90s with the success of 'Pure Pleasure,' which won a Grammy award for the 'Best Reggae Album.' His success continued with multi-Platinum selling albums and party anthems like "It Wasn't Me," "Hey Sexy Lady" and "Boombastic." For reservations, contact 055 313 4999 or email bookings@basedubai.com.
Steve Lawler live
Where: Soho Garden
When: Thursday, 13th December
About: Deep house pioneer and marquee DJ Steve Lawler is returning to Dubai to play behind the decks at Soho Garden. The 45-year-old DJ is among the most accomplished on the circuit, nicknamed the "King of Space," for his sets at the superclub during his days as a resident. The hitmaker continues to wow clubbers and party people, headlining major music festivals like Elrow. For reservations, contact 052 388 8849 or email reservations@sohogardendxb.com.
Jason Derulo live
Where: Global Village
When: Friday, 14th December
About: On Friday. Jason Derulo is about to make Dubai go Swalla with a performance at Global Village. The 29-year-old R&B star broke into the mainstream in the turn of the decade, pumping out hits like "Ridin' Solo," "Don't Wanna Go Home" and "Whatcha Say." He rose to fame in 2013, after the release of "Talk Dirty," his biggest hit till date. The concert begins at 9 pm. Entrance fee costs Dhs 15.
Enrique Iglesias live
Where: The Pointe, Palm Jumeirah
When: Friday, 14th December
About: Latin Pop's biggest name, Enrique Iglesias is set to perform his biggest hits at Palm Jumeirah's latest venue, The Pointe this Friday. Having sold millions of Latin albums worldwide and garnered five Grammy awards, there's no denying Iglesias is an icon of the genre. Hit-singles "Bailamos," " El Baño" and "Quizas" helped him become one of the best-selling Spanish artists ever. The 43-year-old is no stranger to the mainstream too, delivering hits like "I Like It," "Tonight I'm Lovin' You" and "Hero." Tickets are priced at Dhs 150.
The Laughter factory
Where: Grand Millenium Hotel, Barsha Heights
When: Friday, 14th December
About: Who doesn't enjoy a hearty laugh? One of Dubai's longest-running clubs, The Laughter Factory is hosting a line-up of three comedians for a night of humour and improv. The stand-up showcase presents Rory O'Hanlon, Tanyalee Davis and Josh Howie. Tickets cost Dhs 150 and the show starts at 9 pm. For more information about the event, head to their website.
Pusha T live
Where: Base Dubai
When: Saturday, 15th December
About: Virginia rapper and G.O.O.D. Music affiliate Pusha T makes his way to Dubai this Thursday. It's been a helluva' ride for him this year, breaking the charts with club bangers and starting a feud against Drake. His latest album, 'Daytona' debuted at number one on Billboard's Hip-Hop and R&B charts, boasting songs like "If You Know You Know," "Infrared," "What Would Meek Do?" and "The Games We Play." For reservations, contact 055 3134 999.